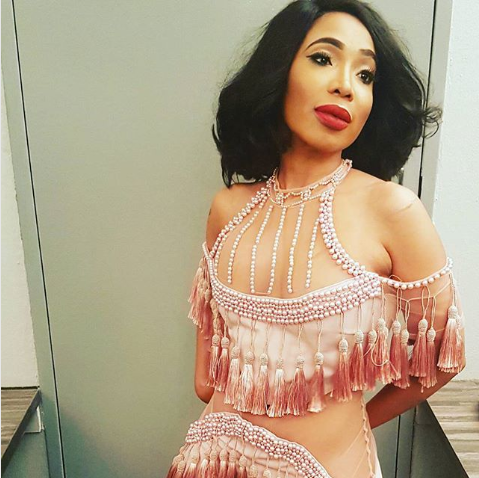 Mshoza's Estranged Husband Released On R5000 Bail! Last week the couple was all over the news thanks to their marital woes. Mshoza's husband went on Facebook accusing her of cheating, posting photos of Mshoza's clothes burning.
Mshoza also accused her husband for being the cheating one in their marriage. Mshoza later opened a case of assault, intimidation and pointing a firearm at the Phuthaditjhaba police station in QwaQwa, Free State last week.
According to Police spokesperson Sergeant Mmako Mophiring, Mshoza's husband had been cooperating with police after handing himself over to the police on Monday.
"He handed himself over at the Phuthaditjhaba police station on Monday. He appeared in court shortly after that. He was granted bail of R5,000 and was told to reappear on May 28. In the meantime, we are continuing with investigations," Sergeant Mophiring said.
Mshoza has reportedly been in hiding and under 24-hour protection as she fears for her life, her management confirmed on Monday.
As part of his bail conditions, Mshoza's husband is not allowed to contact the singer. "He cannot communicate with her or arrange meetings with her. He understands that."