Celeb News
Mpho Maboi Claps Back Over Yeye Letsholonyane Comments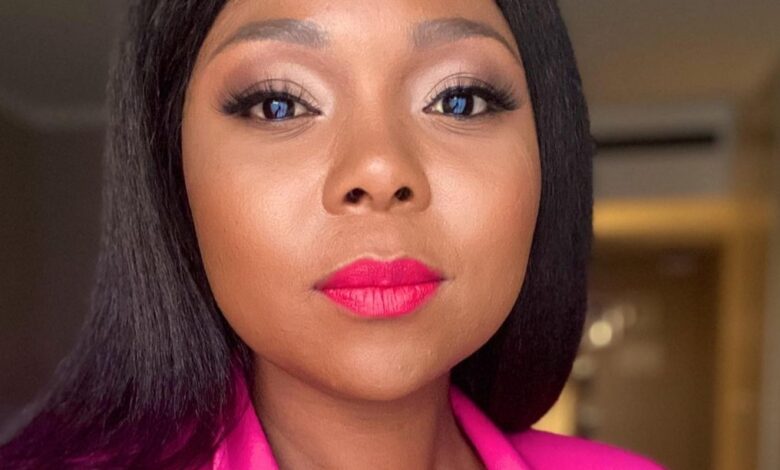 Mpho Maboi Claps Back Over Yeye Letsholonyane Comments. There has been many speculations over media personality Mpho Maboi and husband former footballer Yeye Letsholonyane's marriage after Mpho changed her name back to Maboi on social media.
Both Mpho and Yeye have kept mum on the rumors and speculations surrounding their relationship and whilst they seem to be cool with each other their fans are firing shots in comments section. Mpho found herself defending her character and relationship after one of her Instagram followers commented under her photo suggesting Yeye made her famous.
Mpho didn't hesitate clapping back saying, "@ellesandrodon yoooo. Talk about being invested in someone's life. Wonder if your woman gets this much energy that you're pouring into a stranger. Even bringing God into your vile utterances. A whole entire God!!! You must be so proud coz damn you told me didn't you? O setlaela shem. Sa mafello… there's dumb ne, and then there's your level. A new low. Well done."
She later took to her Instastories sharing her thoughts at the follower. "Men who can't handle their lives and come vomit on my page.To even include God in matters you know nothing about. Be ashamed even if it's a tiny bit,' Mpho wrote.
It seems Mpho's friends and followers were concerned following the intense exchange, she responded addressing everyone who was worried about her saying she was annoyed by the comment but she's fine.
"Thank you for the concern. I normally block such people but this was just 1 of the hundreds of such messages and comments I've blocked and moved on from. How mean people can be for no reason at all. But as one tends to be human every once in a while, sadly, you get annoyed too. I was annoyed yesterday. It happens. But don't worry, I am fine. I promise," Mpho assured her followers.