Celeb News
Local
Mogau Motlhatswi Appeals To Women To Not Forget about Good Men In Quest to Find Evil Men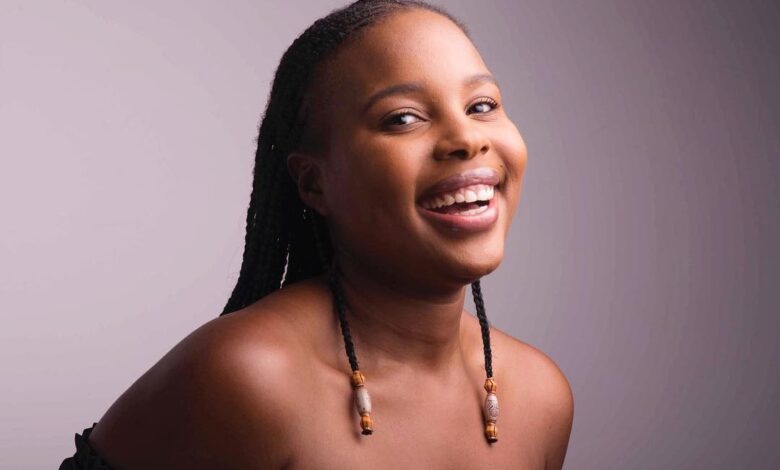 Mogau Motlhatswi Appeals To Women To Not Forget about Good Men In Quest to Find Evil Men. Skeem Saam actress Mogau Motlhatswi recently came under fire after sharing a bold opinion on social media about the scrutiny towards all men.
The actress, shared her opinions on the controversial topic of men being bashed with the #MenAreTrash saying that not all men are evil, which made her become very unpopular as the women of Mzansi are at war with gender-based violence (GBV).
Mogau took to Instagram to explain her views saying that the "system" is to blame for turning black women against black men. She also appealed to black women not to turn a blind eye from the efforts of all the black men who are trying to fight against the evil men.
"All I'm saying is take the time to look at the good men around you even though they might not be perfect. Look at them and think about the good they have done for you and other women and children" she said
Motlhatswi continued to say that she is no way saying that men have it worse than women but people should be more empathetic towards the struggles faced by black men.
Look at them and realize the trauma that comes with being a black man in this world, I'm not saying it's worse than being a black woman. I still think being a black woman is worse, but their struggles are not easy" the actress said.
Mogau mentioned that there is a war against black love and it is important for people not to let all the evil cloud their judgment of the good men but instead, help guide them on how they can assist in tackling the issue surrounding GBV.
"All I ask is that you remind the good black men around your that you know they are not the predators, but also tell them how they can help. The good ones will listen and soon they will have the strength and courage to do more for other women outside of their circles" she said.
By Sinakho Mandla