Celeb News
Mmusi Maimane Drags DJ Shimza Over R15 Million Stadium Tender In The Eastern Cape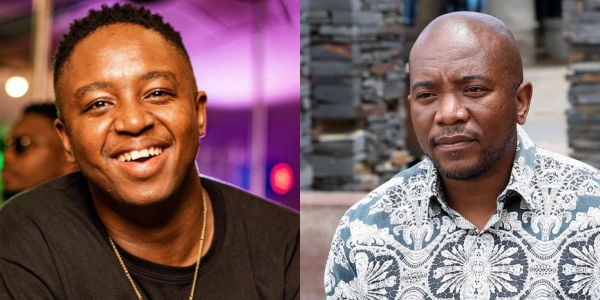 Mmusi Maimane Drags DJ Shimza Over R15 Million Stadium Tender In The Eastern Cape. It's no secret that the ANC have been accused of corruption and taking short cuts all in the name of financial gain. Now that the elections are around the corner, the ANC (African National congress) have been doing the most according to them to help local community's in need with new developments.
The Eastern Cape is one of the provinces in Mzansi said to have a high corruption rate and the ANC's latest project is proof of that. Taking to twitter, the ANC unveiled a new rugby and soccer stadium that was built in the Eastern Cape. The budget is said to have been R15 million however, the stadium was a huge disappointment.
Social media users have since been dragging the party on twitter and accusing them of doing the bare minimum with the aim of stealing government funds. ANC Head of Digital Communications Athi Geleba has refuted all corruption claims and has detailed all costly construction work that was put into making the stadium.
"Palisade fencing. Rock blasting. Earthworks. Layer works. Rugby & soccer field. Athletics track. Ablution facilities. Changerooms. Borehole. Water reticulation installation. Sewer system. Sceptic tank" she responded.
Dj Shimza made the mistake of commenting on Athi's post which ultimately put a target on his back. Due to Shimza and Athi's relationship, many have accused the two of corruption and claim that Geleba is secretly giving tenders to the DJ which means they also play a huge part in the corruption problem.
Mmusi Maimane who is known to serve a scathing clap back entered the chat and threw some shady comments at Shimza. The DJ responded saying that although the stadium does look questionable, other contractors have told him that is possible for the stadium to have cost R15 million.
Mmusi who claims to have a lot of project management experience continued to ridicule Shimza, accusing him of trying to please his girlfriend to stay in her good book. Shimza responded saying that he fully agrees that the stadium and the budget don't add up however, it makes no sense to discredit contractors who say that things do add up.
That did not stop Mmusi from dragging Shimza and his girlfriend but of course the DJ fired his own shots claiming that he doesn't aspire to whiteness making reference to his wife. It goes without saying that Mmusi definitely clowned Shimza and got the last laugh.