Celeb News
Mihlali Responds To Berita's Apology To Her Over Nota's Comments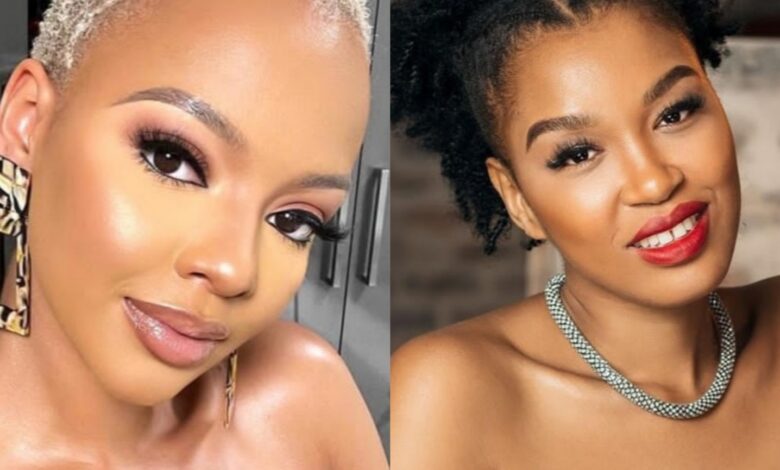 Mihlali Responds To Berita's Apology To Her Over Nota's Comments. Controversial entertainment manager Nota Baloyi has been trending on social media for almost a week. This follows his remarks towards Youtuber and beauty influencer Mihlali Ndamase. The nasty comments forced his former partner, singer Berita to issue a statement and an apology to Mihlali.
In the interview Nota had said, "….the Mihlalis of this world. Imagine there are some guys who think Mihlali is attractive, all I think is that (I can buy her). They don't understand that if Mihlali is for sale, that means she's an object which means you can kill her if you want to. It's like buying a dog…. you can put it down."
Following the podcast going viral on social media, Berita, who revealed she has been separated from Nota since January offered an apology to Mihlali for her estranged husband's words. "@mihlalii_n mntase uxolo. I apologise to you. I do not condone the things said by Nota to you. No woman should ever have to be objectified and ripped apart publicly or privately," Berita tweeted to Mihlali to which the beauty influencer responded saying, "Thank you for the apology, I appreciate it. You honestly didn't have to, his words and actions aren't a reflection of you."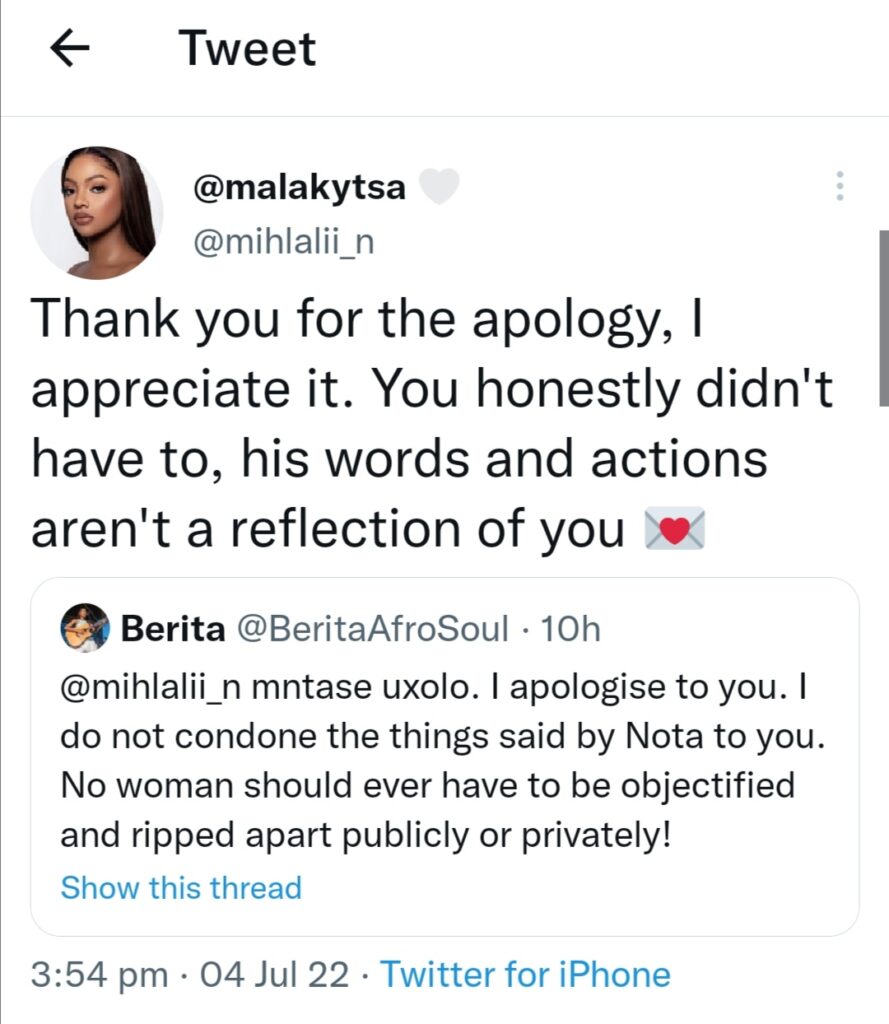 Speaking to TshisaLIVE after receiving backlash and his estranged wife Berita's statement, Nota said he was quoted out of context. "I have nothing to say against Mihlali. I have no personal issues against Mihlali, my statement were taken out of context. What I was speaking about was in the context of objectification women in SA and how it can have deadly consequences. The last thing I would want to read in the headline is that someone has taken Mihlali's life because she said she has a 30,000 a month girlfriend allowance," he told the publication.