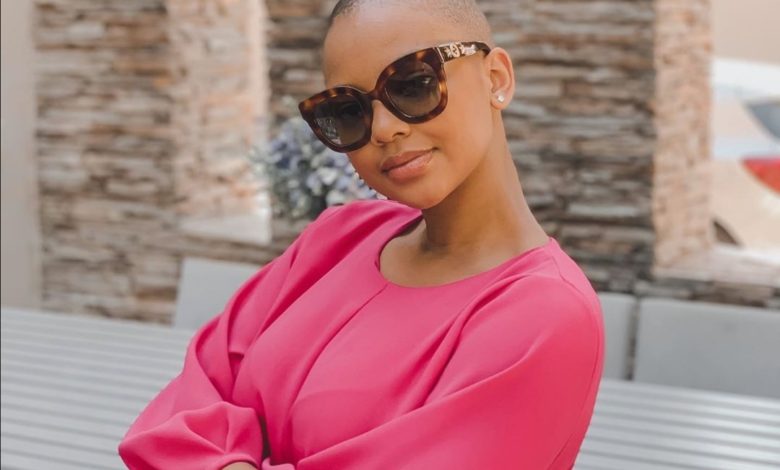 Mihlali N Puts Plastic Surgery Speculations To Rest! In a world where celebs normally push perfection without revealing their secrets, it's refreshing to have someone, better yet here in Mzansi who is so open about their lifestyle and life-hacks.
Infuencer Mihlali Ndamase is candid in everything she does making her one of the most relatable personalities we currently have. One would that could be the reason why she's arguably on top of the game, because of her relatability. In recent weeks we've seen the beauty share her procedures to minimize acne scars and stretch marks.
Mihlali has however denied ever having public surgery on her body. After posting a gorgous, stylish photo of herself on holiday, one of her followers commented applauding her for confirming that she had "bought her body". In response, Mihlali set the record straight on the speculations.
"I didn't buy my body. I'm only removing my stretchmarks and fat by my armpit/ boob area otherwise everything else is naturaaaal," Mihlali responded. Yaaas, we stan a confident, unfazed queen!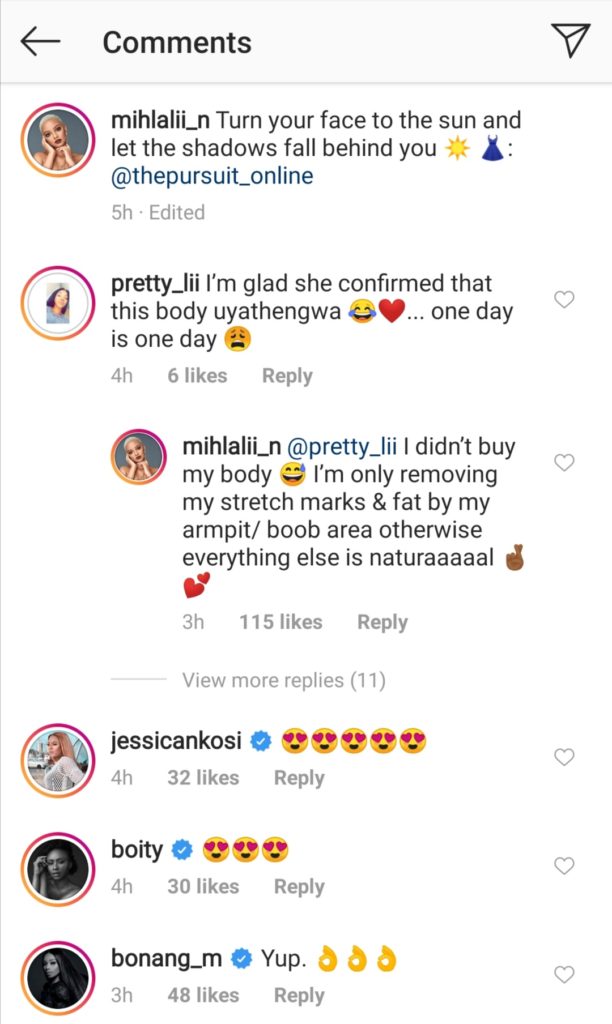 By Wishes Zimunya
wishes@nine80.com