In Memes! Twitter Roasts Vusi Thembekwayo After Claiming He Wrote Gigaba's Budget Speech
In Memes! Twitter Roasts Vusi Thembekwayo After Claiming He Wrote Gigaba's Budget Speech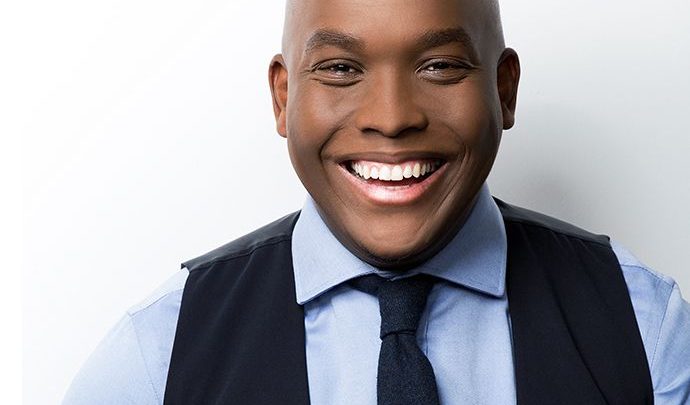 In Memes! Twitter Roasts Vusi Thembekwayo After Claiming He Wrote Gigaba's Budget Speech! Everyone's favorite black entrepreneur Vusi Thembekwayo is back in the news for all the wrong reasons.

This comes after Vusi reportedly claimed to have written Minister of Finance Malusi Gigaba's Budget Speech at SONA2 2018 last week.
I contributed a lot on the Minister Of Finance speech. A big portion of it I wrote. – @VusiThembekwayo #SABC3TheJourney

— Phil Mphela (@PhilMphela) February 25, 2018
🤣🤣🤣🤣🤣🤣🤣🤣🤣🤣🤣🤣🤣🤣🤣🤣🤣🤣🤣🤣🤣🤣🤣🤣🤣🤣🤣🤣🤣🤣 https://t.co/hxCMzK2mfq

— Bhut'Budget *4 now* (@MTshwete) February 25, 2018
Apparently, Vusi contributed but not as he put it. Black twitter didin't waste time trolling the entrepreneur with the hashtag, #otherthingsVusiwrote which is currently trending at number 4 on SA trends. Check out some of the funniest memes below.
#OtherThingsVusiWrote "we gone be right we gone be Oright" pic.twitter.com/jabYsprXjc

— S.Double@M (@SDouble1RSA) February 26, 2018
'From A to B'

— Basani Daniels (@basani_mahlaule) February 26, 2018
#OtherThingsVusiWrote "Rubbish is what you're hiding behind your pants come out!! Go out!! You bloody agent" pic.twitter.com/ddDUI9shh4

— S.Double@M (@SDouble1RSA) February 26, 2018
"Don't scare me like that, Colonizer" #OtherThingsVusiWrote pic.twitter.com/wVWqJhDufS

— Portia Gumede (@portiagumedesa) February 26, 2018
#OtherThingsVusiWrote "Two stones can never plant a banana, but a naked man can bury a midget." pic.twitter.com/FpqzhGfPOn

— Ngwako (@Kwatalan) February 26, 2018
Jacob Zuma's resignation letter#OtherThingsVusiWrote pic.twitter.com/010EBP0b9p

— Peaches 🍑🍑 (@Nchubbiey) February 26, 2018
"We will meet again somewhere" #OtherThingsVusiWrote

— Portia Gumede (@portiagumedesa) February 26, 2018
maybe this is part of the budget speech he wrote #OtherThingsVusiWrote pic.twitter.com/VvpEqyCDyb

— Kenny 🇿🇦Makenzi (@MakenziKenzo) February 26, 2018
Lol the subtitles of Penny Penny aheee #OtherThingsVusiWrote pic.twitter.com/HdmnTOz5xi

— Tebogo ZAR 🇿🇦 (@Mystraw) February 26, 2018
"You will Never Get Inner Peace, NEVER!! "

😂🤣😂🤣😂🤣#OtherThingsVusiWrote

— Thadishe Pediguy🇿🇦 (@thadishe) February 26, 2018