Celeb News
Mapula Mafole Prays For More Acting Opportunities As Rhythm City Comes To An End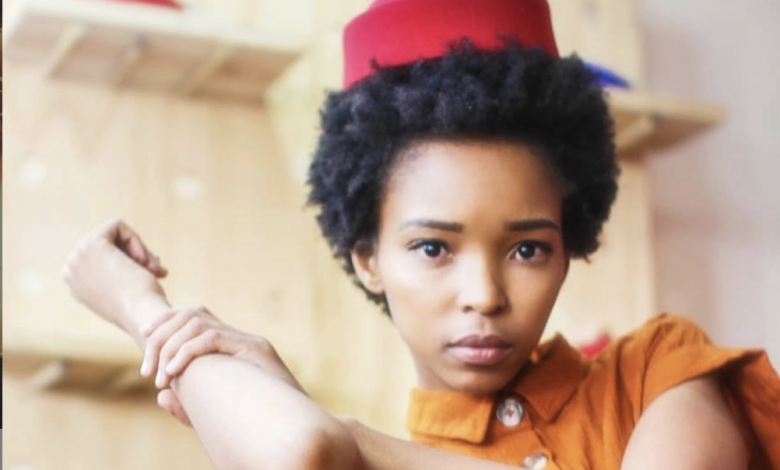 Mapula Mafole Prays For More Acting Opportunities As Rhythm City Comes To An End. The Entertainment industry is a concrete jungle that stays changing, and one never knows when their time is up. That is the reason why fans get very happy when their favourite entertainers have the capacity to remain in the bag regardless of how the industry is changing.
Rhythm City actress Mapula Mafole made her debut on one of e.TV's long standing telenovela Rhythm City a couple of years ago, and now that the show is coming to an end very soon she remains hopeful for other prosperous career opportunities on other local production.
Last year the channel announced that after 13 years on airing, e.tv's Rhythm City will be coming to an end. According a statement released by the channel the decision to decommission Rhythm City was part of a business strategy which included reviewing the show's on-air life cycle. The show will be replaced by another local daily drama and its last episode will air on July 16 2021.
Mafole who plays the role of Mapula on the drama took to twitter to share her hopes as the count down till the telenovela's last day are already in motion. The actress expressed that her journey as part of Rhythm City has helped her to grow as an actress and she will always be grateful for the opportunity.
She continued to share that now that the road has come to an end, she hopes that God will present new opportunities for her to be a part of the many great local productions that she has been watching, hoping that there is a place for her.
"Waking for work… can't believe RC days are coming to an end soon. It's really been a journey of growth. I'll always be grateful. Now I pray God opens new doors for me… so many great shows on SA tv I've been watching. So much talent!! I pray there's a place for me" she wrote.
In a follow up tweet, Mapula revealed on of our local acting gems whom she aspires to be like. The actress shared to the man upstairs that whenever he is ready, she would like to be blessed with a booming international career like Thuso Mbedu.
Mbedu has been flying the Mzansi flag sky high as the premier of the Amazon Prime series The Under Ground Rail Road nears. The actress has since been gracing the most elite international fashion and lifestyle magazines which include Essence, Vogue and Elle Magazine
"And when God wills, like my inspiration @ThusoMbedu an international career" she wrote.
<