Spotify has announced Makhadzi, the superstar from Limpopo as the EQUAL Africaambassador for the month of September. Makhadzi joins a troop of multitalented African female artists including Tayla, Qing Madi, and Khanyisa, just to name a few.  EQUAL Africafosters equity for women in the music and audio space and has helped to highlight the careers of women in Africa.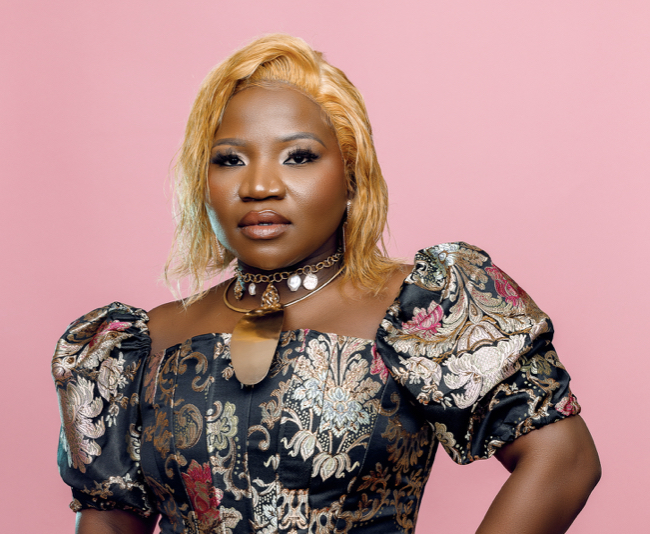 Makhadzi, whose journey in the entertainment industry commenced at the age of 12 as a dancer hails from Limpopo, the same province where she first built a loyal fan base from the ground up while performing at taxi ranks, shops, and small events as a fairly unknown artist. "I realised music was my destiny during my early days when I'd perform in the streets near taxi ranks and shops. I'd attract a lot of people who would give me some change as I performed. Most people would even miss their transport just by standing there and watching me," she says.
The journey of any unknown artist can be quite challenging, and success is not always guaranteed. Makhadzi's journey was no different, with her debut studio album Muhwalo Uya Ndemela, released in 2015 not enjoying the same success as her projects released after.
"The key is to believe in yourself and wait for your time. If you believe in your talent, then you need to trust and believe in God's time; we know His time is always the best,'' she continued.
It was her album Matorokisi that steered her into national stardom, with subsequent projects Kokovha and African Queencementing her artistry.
"African female artists have proven time and time again that they are a force to be reckoned with, often with limited resources and opportunities. Extending resources, and generating more impactful opportunities for them is of paramount importance at Spotify," says Spotify's Head of Music for Sub-Saharan Africa, Phiona Okumu.
Makhadzi sings in her home language, Tshivenda, further proving that language is not a barrier in music. She grew up listening to African music, citing the likes of Oliver Mtukudzi, Jah Prayzah,Yemi Alade, Diamond Platnumz and also a Venda artist called Zozo. Her music captures Spotify listeners the same way her on-stage mind-blowing performances have captivated audiences.
Speaking about her music, Makhadzi said, "As an artist, you can do music in any way you like as long as there's a nice melody, nice vibe, and a good message. I make nice melodies for people to dance and I love that I sing in my own language".
Check out Makhadzi's single, Oe'Phihlile on the EQUAL Africaplaylist.