Celeb News
LootLove Returns To Radio With A New International Hosting Gig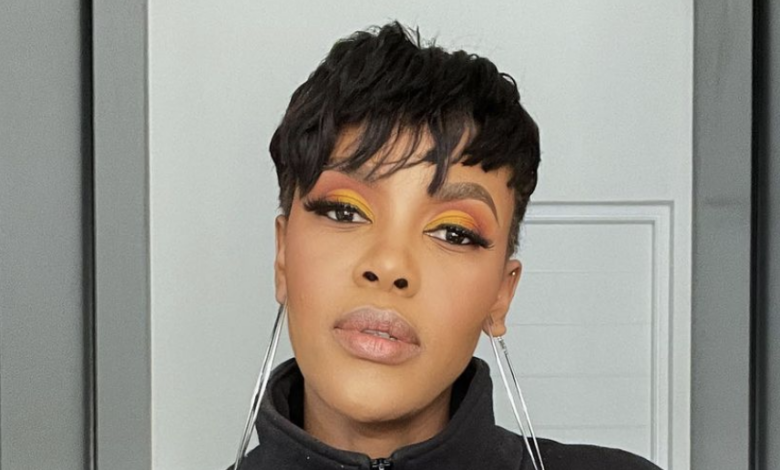 LootLove Returns To Radio With A New International Hosting Gig. Congratulations are in order for radio host and TV presenter Luthando Shosha affectionately known as Loot Love, after securing an international bag for herself. Taking to social media, Loot shared the exciting news of her return to the airwaves.
A few months ago, Metro FM listeners were heartbroken after learning about the changes that the stations was making. The former Live Amp host shared how the year has brought about many changes in her life and has opened her up to new opportunities and challenges that she is ready to take on. Loot began her impressive radio career in 2016 and after 5 fruitful years, she felt that the time to hang up her headphones had unfortunately arrived.
Taking to social media, Loot Love shared the exciting news of her new radio gig on Africa Now Radio on AppleMusic. The show will be debuting on June 13th at 15:00pm in South Africa and Paris, France and will also be premiering in other parts of the world which include Los Angeles and New York City.
"Love Love's. I am beyond elated to announce that I am the new host of Africa Now Radio on @applemusic. Africa Now Radio with LootLove Debuts this Sunday (June 13) at 3pm Johannesburg/Paris / 6am LA / 9am NYC on Apple Music 1. Listen live or anytime at http://apple.co/_AfricaNow" she wrote.
The 32 year old mother of two previously shared how she took-on the radio space with the determination to make her mark, which we believe that she has achieved by far. Loot has hosted a total of four shows on Metro FM throughout her time there including the popular Absolute Hip Hop show with rapper co-host Speedsta.
Upon her departure, Luthando penned a lengthy heartfelt note about her journey through the airwaves, claiming that it's been an adventure with many teachable moments, but it was time to spread her wings and fly to more greener and challenging pastures.
"A beautiful journey that started in 2016 with a bright eyed young broadcaster who was ready to take over the airwaves… ? and take over the airwaves she did! From #WideAwake with Adil, to doing a House show, a little RnB show on Sunday's… then Heading over and handling #AbsoluteHipHop then joining Saturday Breakfast With #TheWkndr then doing #TheHolidayViza this past December… it's been a wild ride. The last year of my life has bought immense change and also made me incredibly fearless… with that said, I'm hanging up my headphones for now until it makes sense for me to glide on the airwaves again… In order to grow, you have to let go" she wrote.
Congratulations Loot!!