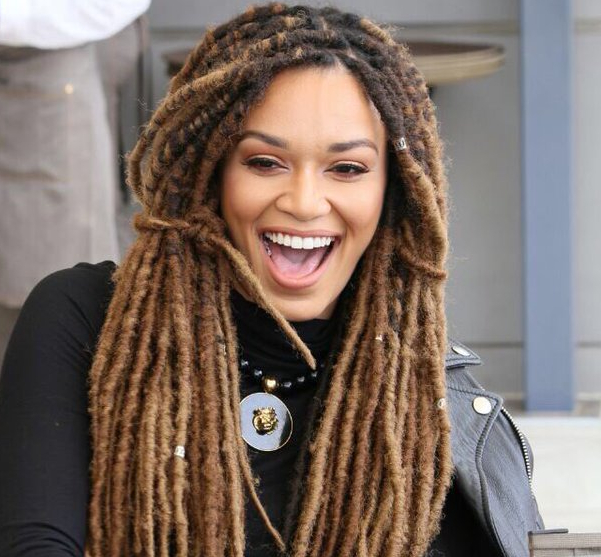 LOL! Pearl Thusi Delivers Another Savage Clap Back! Forget protecting brands or ignoring haters, the actress has become the ultimate clap back queen of black twitter.
Another day another funny and savage clap back from Pearl and we don't blame her, social media trolls can be mean. After sharing a screenshot to show just how much she loves Nigerian singer Jidenna, the screenshot showed that Pearl uses MTN network.
One twitter troll came at Pearl saying that's why she's always on twitter because she uses free twitter from MTN. In response, Pearl tweeted, "If only birth control had been as free when you were conceived!" Whoa!