Celeb News
Local
LOL! Lootlove Shares How Motherhood Has Killed Her Swag In Hilarious Instagram Video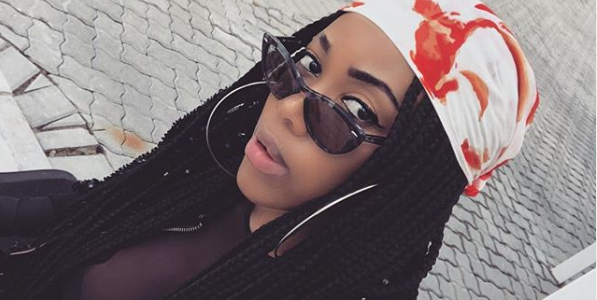 LOL! Lootlove Shares How Motherhood Has Killed Her Swag In Hilarious Instagram Video! Luthando Shosha is one of the swaggiest celebs in SA, no argument about that.
Well, the star herself recently admitted in an Instagram video that whilst she's loving motherhood it's kinda killing her street cred and she is losing her swag swapping it for mom dresses. We think the King is still the coolest of them and being a mom of twins even adds to that but her take on it will leave you in stitches.
"Much Love to new moms, especially twin moms! s/o to new Moms getting back into the work life for the first time. I wake up with a plan everyday and everyday the girls change my plan… lol! Much love to the more experienced Moms who help, support, share stories, have helped and been so kind when i've been moving around with the girls, Moms who tell you you look Good when you feel like the bottom. Still King Loot though… don't get it twisted! Getting this work, I just need to find my balance," Loot shared.
Her mentions were quickly flooded wqith support from other moms like Zizo who wrote, "Don't be too hard on yourself babe!" Watch the hilarious and very relatable video below.