Local
Local Celebs Rally Behind Brave Cheryl Zondi As Omotoso Rape Trial Continues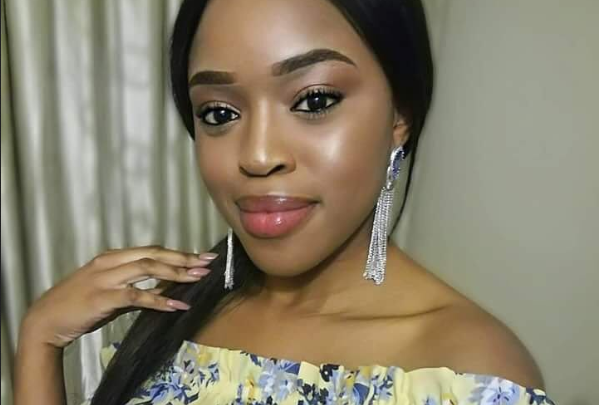 Local Celebs Rally Behind Brave Cheryl Zondi! The entire nation has rallied behind rape victim and survivor Cheryl Zondi who was sexually abused by Nigerian Pastor Timothy Omotoso from the age of 14.
The 22-year-old Zondi says that Omotoso sexually abused her over a period of two-and-a-half years while she was a member of the Jesus Dominion International Church in Durban.
Cheryl testified against her rapist in court for two days and showed inspiring strength and bravery which didn't go unnoticed by social media.
Some local celebs used their big platforms to send love and support to the 22 year old. See the tweets below.
I can't stop thinking about how brave Cheryl Zondi is. I pray she continues to stand her ground, speak her truth and that justice is served. #OmotosoTrial

— Khanya Mkangisa (@KhanyaMkangisa) October 15, 2018
Cheryl Zondi! What a CHAMP 👏🏼

— leratokganyago (@leratokganyago) October 15, 2018
Strength to you!

You've paved the way for many despite the odds! ✊🏾 pic.twitter.com/gpK8F2i5ir

— Tumi Sole (@tumisole) October 16, 2018
#CherylZondi The Devil had no idea it will one day come across someone as brave as you are. We are with you. We believe you.

— Portia Gumede (@portiagumedesa) October 16, 2018
Couldn't bear to watch Cheryl Zondi's cross-examination by Omatoso's defense counsel. I switched off, but not before I noticed how brilliant & brave she was. Despite being re-raped by the justice she was resolute & defiant, all traits of a woman who will get somewhere in life

— Zakes Mda (@ZakesMda) October 16, 2018
Cheryl Zondi. All I can do is pray you are surrounded by the necessary support and love. I cannot begin to imagine what you are feeling inside. Brave and strong as you seem, I hope that those close by are constantly present to hold you through all this. Daubermann yena ke mpya 💔

— Mme a Masakona (@FloMasebe) October 16, 2018
My prayers are with Cheryl Zondi 🙏🏿

Strength to her and that justice may dawn, brighter than the darkest hour!

— Mbuyiseni Ndlozi (@MbuyiseniNdlozi) October 16, 2018
My heart goes out to Cheryl Zondi. Church can be one of the hardest of places to expose wrongdoing. May she continue having the courage to speak out against her abusers. May justice be served. #OmotosoTrial

— Cathy Mohlahlana (@CathyMohlahlana) October 16, 2018
Cheryl Zondi. Sikhona nono. We are behind you vha !!

— Anele Mdoda (@Anele) October 16, 2018