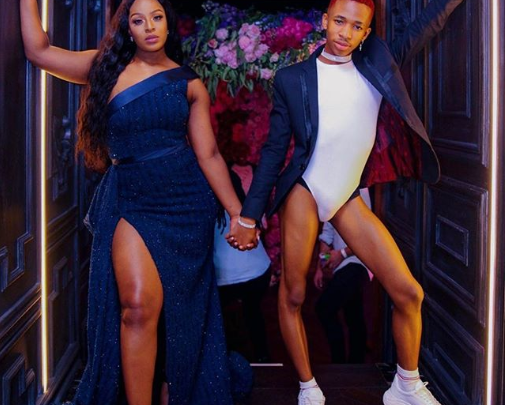 Lasizwe Unfazed With His Style Choices Critics! Lasizwe is clapping back to all his haters and critics over his fashion choices and he has no plans of changing anytime soon.
The media personality had black twitter talking this past week when he rocked up to the E! 15th party in a bodysuit and a blazer. The young star landed on most worst dressed lists and he couldn't care less. Speaking to TshisaLIVE, Lasizwe said the reactions he got is exactly what he was looking for.
"This season I am going hard! I want all my looks to change the idea of body comfortability and to evoke reactions. With yesterday's outfit, I got the perfect reaction I was looking for… I deliberately made myself the sacrificial lamb in order to prove a point," he said.
Lasizwe believes he received much backlash because he's young and gay. He gave an example of that time rapper Riky Rick danced in underwear and rob saying the rapper received mixed reactions because he's straight. "Many males have done something similar….with me on the other hand, that picture provoked homophobia, bullying and body shaming maybe because of my age or my sexuality. We live in the 21st Century where we have the right to express ourselves freely," Lasizwe said.
Lasizwe says he wants to prove that the world is only accepting of 'straight' looking and non makeup wearing men and he wants to make that change. He added that he also wants to be the icon young gays look up to and draw inspiration from.