Celeb News
Khanyi Mbau Shares Heartbreak For Lasizwe Over R2 Million University Fees Dilemma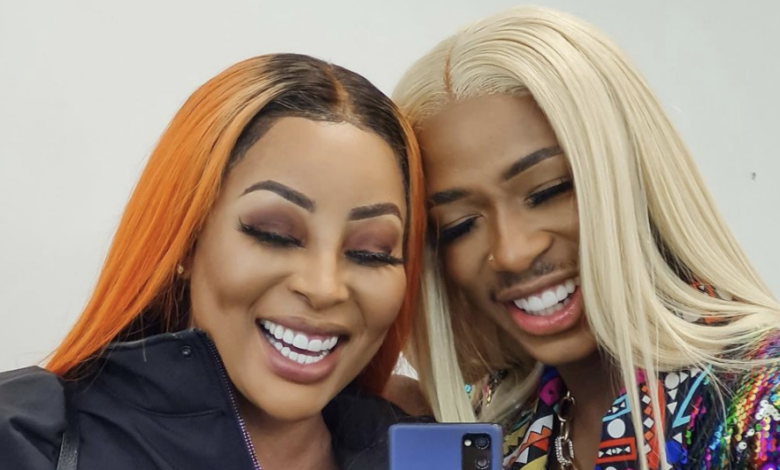 Khanyi Mbau Shares Heartbreak For Lasizwe Over R2 Million University Fees Dilemma. YouTuber and social media star Lasizwe Dambuza has recently come under fire after social media users began to question the whereabouts of the funds he raised fro university students earlier in the year. Lasizwe and associates came together to start the R10GoesALongWay initiative which was aimed at raising funds for students who couldn't afford to pay for their fees.
Following many donations from companies, celebrities and social media users, the initiative revealed that they had accumulated R2 million which would be divided amongst University scholars around the country. A few months later, Lasizwe has now found himself in hot water especially after many students who were chosen claimed that they had not received any money.
The YouTuber has since spoken to numerous publications about the matter and also took to twitter to explain how the funds will be processed. Dambuza responded to the buzz claiming that the funds were no longer in their hands but with an educational platform called Fundi. Lasizwe shared that he and his associated decided to entrust the funds with Fundi because they had the know how of universities and the entire process.
Despite the fact that he would normally be upset at such allegations, the YouTuber managed to maintain his composer as the public didn't know what they were talking about. Dambuza also explained that all business who got involved had to undergo lengthy processes and protocols in order to donate the money.
In a recent video uploaded by Dambuza on twitter, he firstly spoke of his disappointment regarding the funds and how ungrateful South African's are. He also reiterated that the funds are no longer with him and he will no longer be doing the initiative in future because of this. Lasizwe appealed to the students who received funds and questioned why they haven't spoken up over the matter.
Big sister Khanyi Mbau has broken her silence over the matter and has shared her heartbreak over Lasizwe's botched good deed. Khanyi appealed to the Fundi organization to clarify the matter about the alleged unknown funds.
"This breaks my heart , not only because you are my brother but how we a good gesture could turn so bad and we forget the intention behind @lasizwe starting this. Funda can we please get an explanation for on this unfortunate case affecting the nation" Khanyi wrote.