Celeb News
Local
Khanyi Mbau Opens Up About Her Quick Reunion With Tebogo Lerole
Khanyi Mbau Opens Up About Her Quick Reunion With Tebogo Lerole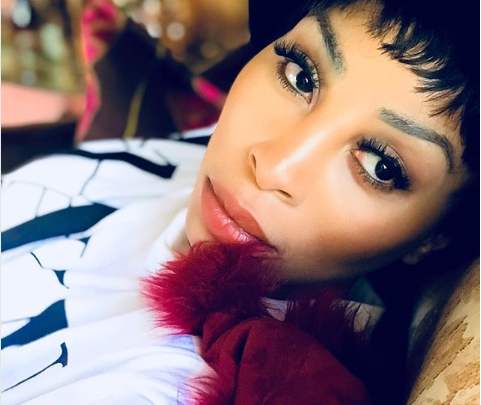 Khanyi Mbau Opens Up About Her Quick Reunion With Tebogo Lerole! A few weeks after Khanyi announced breakup from longtime boyfriend Tebogo Lerole, Khanyi and Tebogo were spotted at an event which had social media confused.
In a recent interview on Metro FM, the media personality explained how the photo came about.
"It was a relapse. The first time was at the play and that was when there was the 'zing-zing' for the first time in a long time. Do I look away? Do I greet? And then you have this white lady going: 'Can I please have a picture?' After the picture, it's like: 'You still look great,' and I was like: 'Thanks'. Then you shame walking in the morning going: 'why?'," she said.
Khanyi shared that she had been with Tebogo for nine years and that made it difficult to completely let go and that sometimes she doesn't know how she feels.
"I don't know where I am right now; every day is different. There are days where I want to call him; there are days where I call him, and I say something, there are days where I call him, and I hate it, actually fine, it was the best thing. Guys, it's tough. There are days where you remember the bad things, and you're like, there are times where you'd pause and be like, I'm not good…"