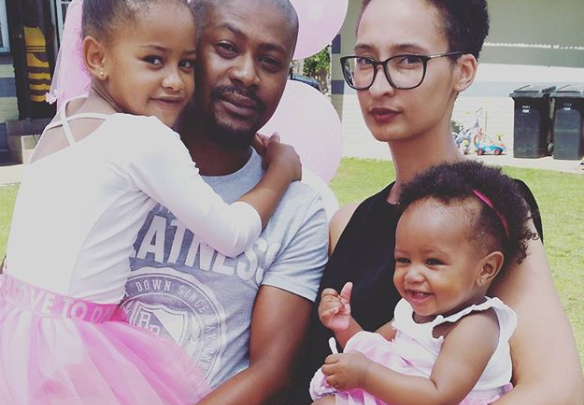 Kagiso Modupe Takes Time To Appreciate His Wife! The actor has been married for years and judging by his recent Instagram post, all is going well in the Modupe household.
Kagiso recently took to Instagram to celebrate his wife in a lengthy post. The father of two went down memory lane on the good and the bad he has been through with his wife and how they have come on to the other side.
"From the rolling in the money to broke times….the nights of heavy parties to nights in hospital rooms. From the times we welcomed lives together on this earth to The times we closed our parents eyes for the last time. You are not just my wife but you are the person that I love walking with through my journey of life," he gushed.

Slide to see their relationship through the years below.