Celeb News
Local
Jessica Nkosi Shares Emotional Post Remembering Her Father On His Birthday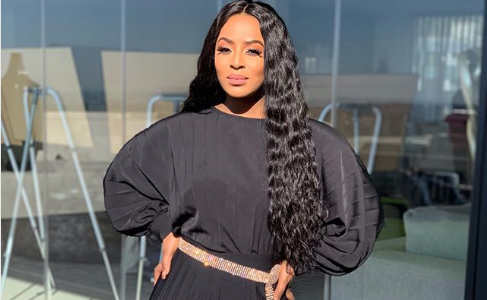 Jessica Nkosi Shares Emotional Post Remembering Her Father On His Birthday! Jessica Nkosi was a daddy's girl, the actress has opened up many times about the relationship she shared with her late father.
A few weeks ago she penned a heartfelt Father's Day tribute to him and now on what would have been his birthday, she is sharing how hard the day is for her. Taking to Instagram, Jessica shared how she will continue to make her father pround and work hard.
"Today was bit of a difficult day for me…Today is my father's birthday.
I keep telling myself to smile. He would be proud, not only of me but my siblings as well. We all thriving and making him proud. God is carrying us," she shared.
"I must continue to make him proud. Go for my dreams and everything I believe in. And in instances where I feel like I've lost myself or lost sight of my vision in life, to never give in, but to find myself again, to reinvent myself to get up and dominate, to not dim my light just to make the world comfortable……. I must be authentically me… I must shine, like I was born to!!! My dad raised me to be strong powerful confident and own it, own who I am be proud of who I am. To put God first and always be praying, about EVERYTHING. I am the living word…Day by day I'm learning to walk in his teachings.
Lala kahle Baba, we miss you. And love you so much. We will never forget you. And HAPPY BIRTHDAY," the actress wrote.
Sending love and light to Jessica.