Uncategorized
'I've Cut You, Stitched You,' Khanyi Mbau Writes A Letter To Her Body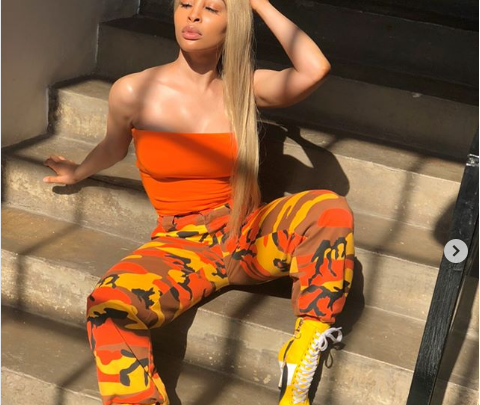 'I've Cut You, Stitched You,' Khanyi Mbau Writes A Letter To Her Body! The annual Marie Claire N*ked Issue is out featuring some of our favorite celebs.

From Zodwa WaBantu, Tumi Morake, Thickleeyonce and Khanyi Mbau, they all bared it all for a good cause. Part of it was writing a letter to their bodies.
Khanyi Mbau shared her relationship with her body in a very candid and personal post. The media personality shared how her body has felt the pain, been changed but has still been good to her.
"#DearBody, My spirit hasn't been the easiest to house. I've cut you, stitched you, changed you a few times. You've felt the pain. I've threatened and offended you, but you've constantly been there. Thank you for choosing to house my spirit. Love, Khanyi," she captioned a photo of herself.
#DearBody, My spirit hasn't been the easiest to house. I've cut you, stitched you, changed you a few times. You've felt the pain. I've threatened and offended you, but you've constantly been there. Thank you for choosing to house my spirit. Love, Khanyi pic.twitter.com/Itr6WSRkol

— KHANYI MBAU (@MbauReloaded) August 19, 2018