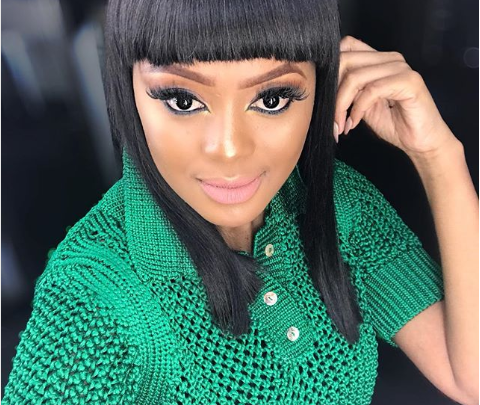 Is Lerato Kganyago Considering Adoption? The media personality has been very open about her struggles with getting pregnant revealing that she can't naturally have kids.
Lerato affectionately calls her fans her children but could she be considering adopting a child?  The media personality took to twitter sharing how she recently found out that the process of adoption is not as easy as she thought.
"I used to think Adoption was such an easy process! It is NOT!," she tweeted.
Lerato shed some light on how there needs to be more information on adoption.
I really wish there was seminars about artificial insemination, adoption, in vitro fertilization, surrogacy etc!

— leratokganyago (@leratokganyago) May 21, 2018
I didn't say I was. We are just all having an insightful conversation ❤️ https://t.co/KcJc3sGTmi

— leratokganyago (@leratokganyago) May 21, 2018
And adoption is not a "white thing" guys!! Anyone can adopt. I know culturally some families might be against it…via tradition! But hey if your heart says do it, DO IT!

— leratokganyago (@leratokganyago) May 21, 2018