Celeb News
Local
In Memes! Black Twitter Wants etv's Scandal To Get All The OSCARS After The Funeral Episode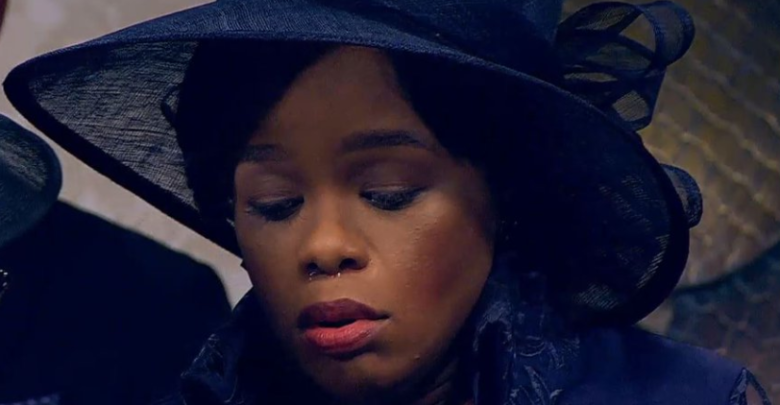 In Memes! Black Twitter Wants etv's Scandal To Get All The OSCARS After The Funeral Episode! The soapie recently reached a major milestone with six million viewers and with their current storyline, they're gunning for that top spot.

Black twitter can't get over Scandal's Death At A Funeral episode and it seems they all agree that the soapie is the most underrated of all local soapies.
Check out some of the reactions to the latest episode below.
To scandal I would like to say: much respect…all shout out…standing ovation…all appreciations for the wonderful storyline and acting.

Indeed you the best 👊🏽👊🏽👊🏽✊🏽✊🏽✊🏽👌🏽👌🏽👌🏽👏🏻👏🏻👏🏻💯 pic.twitter.com/s6mxoXVjbK

— Lakz_Gaobotse💯 (@Lakz_Gaobotse) August 23, 2018
New meme alert 😂😂😂 #etvScandal pic.twitter.com/4OBbytTkp9

— Musa (@MusaHenry_) August 23, 2018
#etvScandal
Oooh felt like is a real funeral pic.twitter.com/2OksmlzgPM

— AVHA RAMUKOSI (@Avha_Ramukosi) August 23, 2018
#etvScandal Mthunzi desserves to burn in hell.😡😡 pic.twitter.com/eIG9y6bWhX

— Mafoko Mokwena (@mafokomokwena) August 23, 2018
Nozimanga Came Dressed to Kill maan 👏👏 Hotter than Everyone #etvscandal pic.twitter.com/jBhq3QumVs

— Katlego Monama (@Jomo_SA) August 23, 2018
#etvScandal A million praises to Mamakhe's acting🔥🔥🔥 pic.twitter.com/dziIgtksGK

— LSG🍦💎👑 (@LsgLekone) August 23, 2018
@sivemabuya Xolile & her mother Mamakhe @lusandambane this 2 people are 2 of the Few Actors who can cry their Heart out on Set I Respect y'all guys Unlike other actors u dnt fake those tears…#etvScandal 👏👏👏 pic.twitter.com/LzzgVgmb7a

— Drama Writer (@Lover_TSA) August 23, 2018
The reason why I never miss #etvScandal. Best story line since the days of Malik. Underrated but one of the best in Mzansi.

— Clarence (@Hlaole182) August 23, 2018
#EtvScandal shout out to the producers,actors,cameramen,make-up artists,cleaning stuff,painters,plumbers etc…😌

— 👻KoldKashKlan👻 (@cash_molefi) August 23, 2018
death at the funeral it is. Applause to scandal writers,felt like a real funeral via boniswa's acting #etvScandal

— Paseka@psk.gmail.com (@Pasekapskgmail2) August 23, 2018
#etvscandal someone give these actors an Oscar already

— Xolisa (@Xolisa_Max) August 23, 2018
#etvScandal is underrated but m telling you it's one of the best soapies ever…🙌🙌🙌 respect

— Mape Limpho (@MapluzaH) August 23, 2018
"First of all I am stupid. Secondly I am crazy. I will show you stupid and crazy at the same time "

I like Chichi.😂😂😂 #etvScandal

— D I M I T R Y (@IamDIMITRY) August 23, 2018
#etvScandal I see y'all are impressed by mamakhe and Xolile but the woman playing Chichi is 🔥🔥🔥🔥🔥🔥🔥🔥🔥🔥🔥🔥🔥… I will never forget her tho😢😢💔

— LAZYBOY MOGOMOTSI (@Lazyboy_MM14) August 23, 2018
Boni Boni Boni @lusandambane I knew she was an amazing actress because now, excellently so.
But then, this mourning cum funeral scenes? She did it for me.
Well done #etvScandal and crew, everything was on point. Real and amazing. 👏👏👏🙌🙌👌💯

— Ernestina Madufor 🇳🇬 🇬🇭 (@Amazingluv32) August 24, 2018