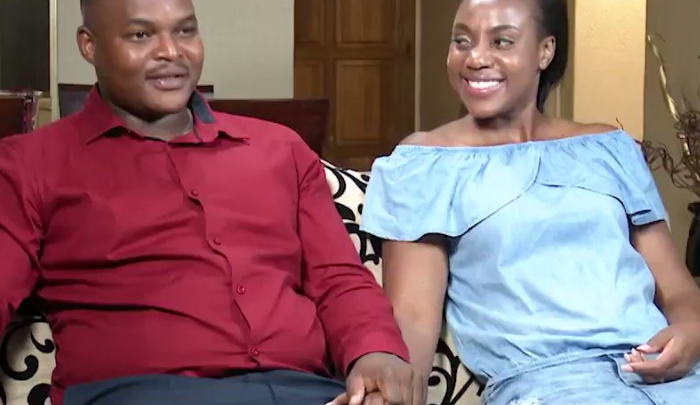 In Memes! Black Twitter Not Happy With OPW Bride Ignoring The Signal! Some people get the signal but sadly they never pay attention or they choose to ignore the signs.
This is the case off Sunday night bride on Our Perfect Wedding. Before the wedding, the bride, Diana spoke about her husband to be Jobe describing him as a jealous and controlling man.
Whilst Diana probably said this to gush about her fiance, black twitter didn't see it that way. Black twitter thinks being controlling and jealous over your partner can never have a happy ending and mad that the bride didn't run away.
Check out some of the reactions in memes below.
Being selfish and jealous is not a sign of love. Making you quit your dream and wanting all your time is abuse. Ngcedani! #Ourperfectwedding pic.twitter.com/3aXLbkl3Sl

— You know we could all be reading a book right now. (@2LeeeSan) May 13, 2018
Jealousy used to be "cute" back in the day, hai mara nou Jealousy is an alarm 😥😥 #OurPerfectWedding pic.twitter.com/sukGpuzdbm

— Motaung Wa Ramokhele (@Mathabo__M) May 13, 2018
dear lord may I never love a man enough to feel like he is my everything #OurPerfectWedding pic.twitter.com/xwS12VO3vl

— Yandi (@her_her_me) May 13, 2018
This girl describes this guy as selfish, jealous and controlling… And then proceeds to marry him.#OurPerfectWedding pic.twitter.com/5IXV47X2Y0

— 🔥Um_Lilo🔥 (@Lee_KnowsItAll) May 13, 2018
#OurPerfectWedding#OPWmzansi#OPW

Red flags all over

Control ne skhwele pic.twitter.com/n8NVpBeGPY

— Tumi Sole (@tumisole) May 13, 2018
#OurPerfectWedding a partner who makes you quit your career doesn't love you. You were born with a talent, your partner is meant to support you.

— duBeniq (@DuBeniq) May 13, 2018
#OurPerfectWedding run girl 🏃🏃🏃😵😵😵 pic.twitter.com/uELLAEFUsB

— Matjie (@Matjie18) May 13, 2018
#OurPerfectWedding BALEKA GIRL … making u quit your dream .. balekaaaaaaa pic.twitter.com/WEUkUILln7

— #my b.day30May (@djkellzbby) May 13, 2018
This statement is so concerning, this can't be healthy #OurPerfectWedding pic.twitter.com/7MWXkWVNCd

— Just Tsholo🇿🇦 (@Sherlyn10_7) May 13, 2018