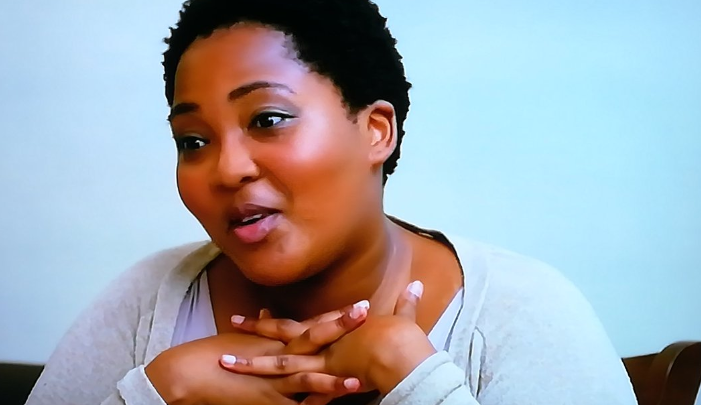 In Memes! Black Twitter Is Convinced Date My Family's Sibongiseni Sabotaged Her Friend Bonga For Selfish Reasons! Sunday night's episode of Date My Family left black twitter furious at one of the bachelor's friends who couldn't hold herself back and they think they know why.
One of the bachelor contestants, Bonga had one of his female friends as part of the "family" But it looks like it did worked against him and not for him. Sibongiseni wasn't impressed with the bachelorette and black twitter saw it through her.
Check out some of the reactions below.
I'm quite irritated by Bonga's female friend. 😒 Taylor would be coming back for Bonga, not you. 🙄 #DateMyFamily

— Boity Thulo (@Boity) May 13, 2018
Sibongiseni succeeded. He remains single!#DateMyFamily pic.twitter.com/PUx3dvXdY4

— Vee (@MamaKhwezi) May 13, 2018
Sibongiseni have been giving Bonga all the signals but he has been missing them. She now has to destroy all possible relationships #DateMyFamily pic.twitter.com/HQBQptjQRs

— Baxter Masiiwa (@pankanayi) May 13, 2018
SIBONGISENI: She's very boring and uptight!!!

I think Sibongiseni has a thing for Bonga… After all Sbongiseni and Bonga! And you pretty know much about Bonga more than he's male friends, that's deep… #DateMyFamily pic.twitter.com/ChAy2A0Aga

— Zegnar (@TshepoZegnar) May 13, 2018
Sibongiseni a.k.a female best friend is the reason why Bonga is single 😑😑#DateMyFamily pic.twitter.com/CIpqqYDIL1

— Lebo… (@Lebo_070) May 13, 2018
#DateMyFamily Sibongiseni, is that you in there? pic.twitter.com/sCKSUgVfN9

— TruthSerum (@MercBrianSA) May 13, 2018
Enemy of nice things Sibongiseni, unomona gal yooo #DateMyFamily pic.twitter.com/A0wHdNzkFU

— Sthobelo Khoza (@KhozaSthobelo) May 13, 2018
#DatemyFamily Sibongiseni is Just nasty. "This gal in not my girl" he banna kanti is she the one up for a date???🤔🤔🤔 pic.twitter.com/9pQVQzY6FI

— Sthembile Buthelezi (@StheButhelezi) May 13, 2018
RT if you think Bonga and Sibongiseni must just get together #DateMyFamily pic.twitter.com/6tDQgoDdYA

— Zama Mvulane ®️ (@zmvulane) May 13, 2018
#DateMyFamily someone tell sbongeseni, Taylor will be dating bonga not her. pic.twitter.com/hb1NOwiEXn

— #Bforce (@Fundi1987) May 13, 2018
Sbongiseni is jealous because Taylor has a better hairline than her's #DateMyFamily pic.twitter.com/IRVGWnVtK9

— heartache (@iam_briian) May 13, 2018
#DateMyFamily i think this girl is just low key intimidated by Taylor 😒 i mean she aint going to date you mos.. pic.twitter.com/sD4kS9mW4v

— Ree_Vixey 😘 (@SuzanRebone) May 13, 2018
Who else is not surprised that Sbongiseni doesn't like Taylor? #DateMyFamily pic.twitter.com/iFMbUILpCa

— Man interrupted. (@Loux_Artiste) May 13, 2018