Celeb News
In Memes! Back Twitter Reacts To Date My Family's 44 Year Old Bachelor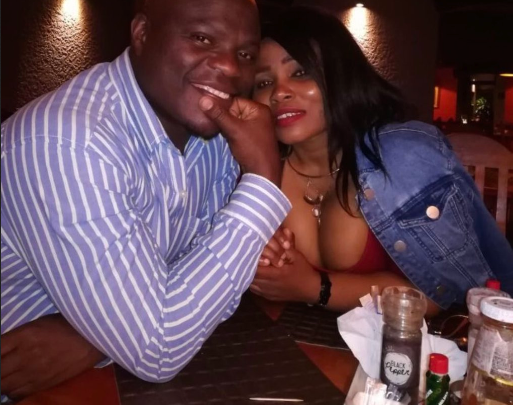 In Memes! Back Twitter Reacts To Date My Family's 44 Year Old Bachelor! You'd think everyone deserves love at any age right? And that love knows no age because age ain't nothing but a number (when everyone is legal) right? Not according to black twitter.
Social media blasted the 44 year old single dad for looking for love from girls in their twenties on a reality show. Some blasted the potentials' family and friends for their rude questioned towards the older bachelor.
Check out all the mixed reactions below.
" at your age, you are still looking for a woman. What mistake did you keep repeating that led to you having been single until now? "

Wao! What question? These are the kind of questions people should be having on a date. Give. This guy a bell #DateMyFamily pic.twitter.com/o6asLFuSDq— I am Eri'Oluwa (@ApostleEriOluwa) January 20, 2019
"Not too ugly that I have to always explain to people she has a good heart" #DateMyFamily pic.twitter.com/URupG91I2T— Kithi (@kithimza) January 20, 2019
Are we going to look past that Dudu asked for a man that won't abuse her, she said it twice guys …😟😟 Men stop beating your women up tuhh #DateMyFamily— Lerato Theletsane (@AuBeauty24) January 20, 2019
A 44year old single father of two still chasing New pussy…men! But ok🤷🏽‍♂️ #DateMyFamily pic.twitter.com/WmAn3GBBCQ— Diced Pineapple (@ThomasBlazin) January 20, 2019
#DateMyFamily "labantwana bancane"😁😁… Dude u r the one who is too old for this programme pic.twitter.com/JvyqWLX2dc— Cut-off low (@NjaYaTeng) January 20, 2019
#DateMyFamily Are, "If by cheating you mean having two girlfriends at the same time then yes…" pic.twitter.com/MjXsQUDf1G— Mokgadi (@SeemolaMokgadi) January 20, 2019
#DateMyFamily he doesn't want a lady that goes out after 10pm, but look at him 😂 pic.twitter.com/fIcbUhG6ET— Floyd Shabangu (@ShabanguFloyd) January 20, 2019
44 years old(i)?! 😮 Aowa!! #DateMyFamily pic.twitter.com/3UjMmmzidA— Kevin Ky Smith 🇿🇦 (@kevinyoung_sa) January 20, 2019