Celeb News
Local
'I Didn't Want Kiss Him,' Natasha On Friendzoning A -Reece
'I Didn't Want Kiss Him,' Natasha On Friendzoning A -Reece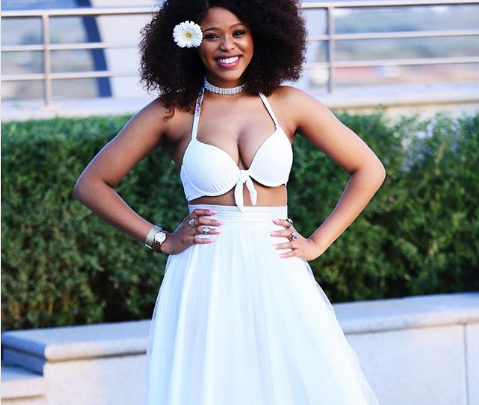 'I Didn't Want Kiss Him,' Natasha On Friendzoning A -Reece! Rumors of the actress dating the rapper began after she was the video girl in A-Reece's 'Mngani Wami' music video.
The pair has always dismissed dating rumors although the chemistry is evidently there. In a recent interview, Natasha shared why she thinks people thought they were dating and her friendzoning skills.
"He's such a great guy, nothing happened, he's an amazing person though…," Natasha told Lasizwe on TOUCH HD.
"I'm so good at my job guys, I act, to a point where people think it's real, I'm a professional friend zoner, I even didn't wanna kiss him in the first video…my boyfriend is a lucky man."
<