Here's Why Bonang Was Allegedly Snubbed On The VC Polo Event Celeb Guest List
Here's Why Bonang Was Allegedly Snubbed On The VC Polo Event Celeb Guest List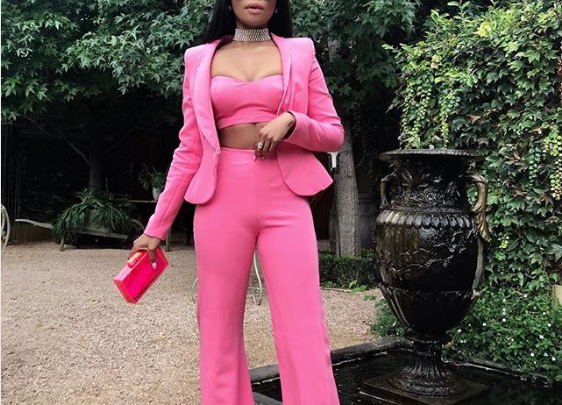 Here's Why Bonang Was Allegedly Snubbed On The VC Polo Event Celeb Guest List! So we all know for sure Bonang and her best friend Lorna Maseko didn't attend this year's Veuve Clicquot Masters Polo event in Cape Town which was hosted by her close firned Nomzamo Mbatha.
This is despite the duo being in Cape Town the same weekend. According to Daily Sun, this was because the PR was told to not include Bonang on the celeb guest list because of her diva tendencies.
This comes after her 2017 stunts at the same event where she was demanding to be seated away from other celebs. This was also shown on her reality show.
"Her behavior, including her demand to be removed from the same marquee as Somizi and the incident in which she poured a glass of champagne on someone, made organizers ban her. She made people jump around and readjust the sitting arrangement, so they could accommodate her and her issues," a source told the publication.
The publication reports that the premium brand didn't want to gamble with her unpredictable behavior this year.
Meanwhile Bonang looked unbothered living it up on a beautiful rented villa with her BFF and later joined by Boity.