Life Stories
WTF
Groom To Be Lists 10 Things His Fiance Has Done For Him And It Backfires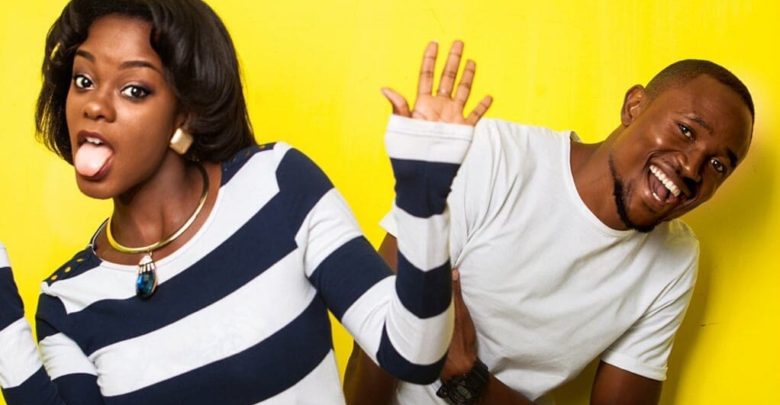 Groom To Be Lists 10 Things His Fiance Has Done For Him And It Backfires! It was meant to be a public declaration of love from groom to be to his bride to be but it ended up being a lesson in what not to do for a man who is not your husband.
Twitter was not impressed by the tweep who was basically suggesting that the reason he was marrying his girlfriend was because of the things she had done for him not who she is. From buying him his first car, sacrificing her job to fully run their joint business to paying his rent for months and giving him her laptop, it's a lot. Check out the thread below.
Black twitter did not hold back in calling out the tweep out. Check out some of the reactions below.
Your mom looks so young!

— Miki Stepmother of Dragons (@MikiMicheleA) July 8, 2019
Why didn't you share anything about her that didn't pertain to you?

— Dom The Bomb 💥 (@bomb_dot_dom) July 8, 2019
Who's paying for the wedding?

— JenniferRoseNYC (@JenniferRoseNYC) July 8, 2019
This is so pathetic and embarrassing. I feel sorry for her and all the pick-me's in the world that feel like they have to raise a man in order to marry his ass. Meanwhile, what do you do for her outside of suck the marrow from her bones?

— Kellee Terrell (@kelleent) July 8, 2019
This is an entire case study for women marrying down. What are the benefits, of this union, for her? Seems hella stressful.

— well… actually (@HavanaBrown508) July 8, 2019
Ten things, and not a single one of them is about this amazing woman herself.

— LEX the Lexicon Artist 🔜 DEFCON (@lextheconartist) July 8, 2019
Men often only relate the goodness and value of women in what they do for them, not who the women are.

I'm not sure I've seen a more gratuitous display of exactly that in this post.

She needs to RUN.

— Valentina Mayor of Fingerbang Pines Voluptua (@valentinatexas) July 8, 2019
I wanna share some things too
1. My mom tells me to avoid "men" like you
2. You never said you love ❤️ her u only like that she pays for everything for u
3. She obviously wears the pants in the relationship She's even wearing a tuxedo in this pic
4. Are u taking her last name?

— Journey💎Jewels ® 🇯🇲 (@JourneyJewelz) July 8, 2019
Black women are asked to be/give everything to everybody and also somehow be there for ourselves. it's too much.

— Bridget Todd 💁🏿 (@BridgetMarie) July 8, 2019
She's going to list him as a dependent on her taxes. pic.twitter.com/ktIt14YdR6

— CrystalClearDestiny (@Clear_Destiny_) July 8, 2019