Welcome to the world of Shaka iLembe, a ground-breaking television series that takes audiences on a mesmerizing journey through the making of an iconic African king. As the highly anticipated series continues to captivate viewers worldwide, fans can now immerse themselves in the rich and evocative musical landscape of the Shaka iLembe TV Series Soundtrack.
Stream/listen to "Shaka iLembe Soundtrack Album" HERE
Crafted with attention to detail, the Shaka iLembe soundtrack is a musical masterpiece that weaves together an enchanting tapestry of genres. From the pulsating beats of AfroTech to the soul-stirring melodies of AfroSoul, the infectious rhythms of AmaPiano to the vibrant sounds of AfroBeat, and the traditional Zulu songs called Amahubo, this album is a celebration of Africa's diverse and vibrant musical heritage.
Featuring a carefully curated selection of original compositions from the series and inspired tracks that perfectly complement the narrative, the Shaka iLembe soundtrack is a harmonious blend of contemporary and traditional African music.
The Shaka iLembe TV Series has already shattered numerous viewership and streaming records, and the release of the soundtrack is highly anticipated.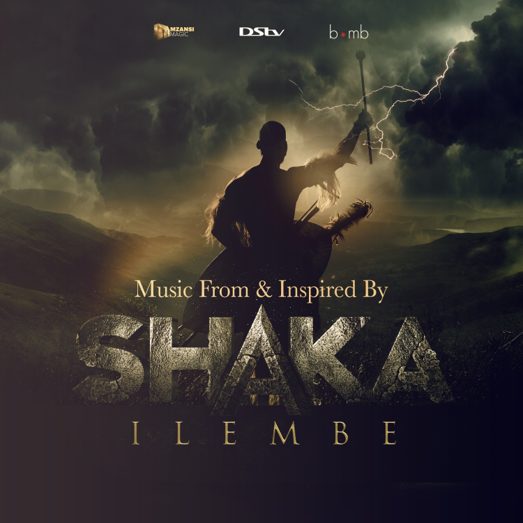 Stream/listen to "Shaka iLembe Soundtrack Album" HERE
The first 7 tracks are available for streaming on your favourite digital music streaming service – the Title Sequence and songs dedicated to and inspired by the main characters have also been released featuring award winning musicians such as Mbuso Khoza, Ann Masina, Buhlebendalo, Philip Miller, Vusi Nova, Opera singer Ann Masina and producers, Tee Jay, TorQue MuziQ, DJ Sneja and rising stars Jessica LM, Thembi Mona and Nonka make up the first 7 tracks that are being released.
The first batch of music features the much loved Title Sequence titled "Ungowamakhosi" by Mbuso Khoza, Nandi's Theme song titled "Njomane" by Mbuso Khoza & Ann Masina, Shaka's Song titled "iLembe" performed by Buhlebendalo and the villain Zwide's Song by Vusi Nova – the Shaka iLembe Official Soundtrack transports you to the heart of the series' narrative. With its powerful melodies, stunning compositions, and a fusion of traditional and contemporary African music, this album is a testament to the creative vision of the series. Whether you're a fan of AfroTech, AfroSoul, AmaPiano, Afrobeat, or Maskandi, there is something for everyone to enjoy.
Experience the triumphs and tragedies, the love and betrayal, and the indomitable spirit of an iconic African king through the mesmerizing soundscape of the Shaka iLembe TV Series Soundtrack.
Immerse yourself in the captivating world of Shaka iLembe and let the magic of the music sweep you away. The soundtrack is available on all major digital platforms.