Celeb News
Enhle Mbali Reacts To Reports Alleging She Had Another Power Cut At Her House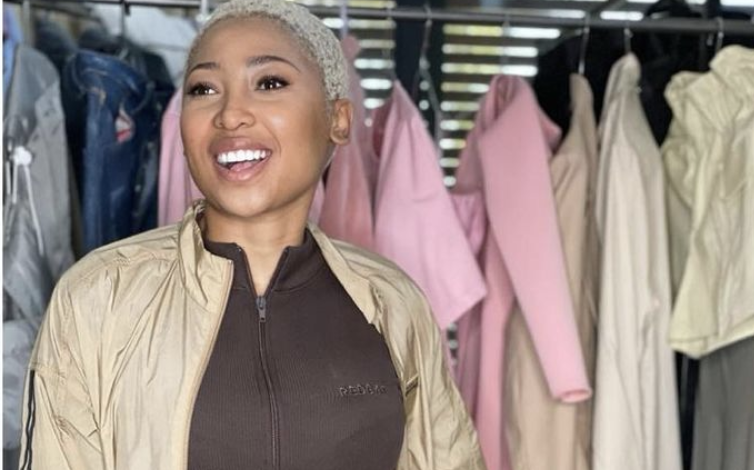 Enhle Mbali Reacts To Reports Alleging She Had Another Power Cut At Her House. Reports have claimed that actress and businesswoman Enhle Mbali has been without electricity at her home once again. This after the City Press reported that the actress again failed to pay the electricity bill, leaving her and her family in the dark for almost one week.
The first time the actress was without electricity, she made fun of the situation on social media, which influenced her ex husband Nkosinathi "Black Coffee" Mapumulo to bail her out, making it clear that he will t be doing her such favours again in the future. According to the reports by the City Press publication, sources close to the actress have revealed that her electricity was cut since last week Monday for a week.
When the publication asked for her comment she told them she was on vacation with her children and the electricity issue is now a joke.
Enhle and her mother have since come out to pour cold water over the allegations, claiming that the reports are not true. According to a statement made by the family Of The publication claims to have received comment from Mapumulo's family and they claim that reason to believe that the actress is failing to maintain her lavish lifestyle.
"It looks as if Mbali can't maintain the kind of lifestyle she used to have with Black Coffee, but she's refusing to let go. The family has advised her to downsize many times, but she just won't listen. That house is very big, she currently doesn't have a stable job and the money she receives every month is just a drop in the ocean when it comes to covering expenses." Maphumulo's family stated.
According to reports, Mapumulo and Enhle's co-parenting schedule states that the kids spend a week at each parents house alternatively, so they have equal responsibilities when it comes to paying bills. The actress has responded claiming that Mapumulo's family don't have all the facts straight when it comes to the situation.
"Black Coffee's family heard about the situation through others. He isn't obliged to pay the electricity bill because, in terms of their parenting plan, each of them spends equal time with the children and therefore should take care of them equally," she said.
Enhle Mbali took to her social media account claiming that the publication is stalking her as they allegedly went to her home and found that there was nobody and that there seemed to have been a blackout. The mother of two has questioned the legality of the situation and might be contemplating on taking action against the publication.