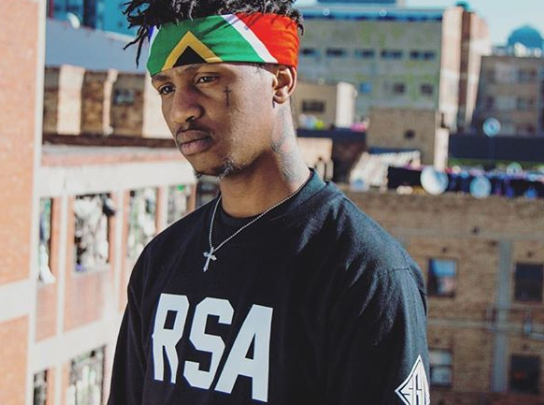 Emtee Not Happy With Date My Family Bachelor! Everyone has been left shook by the bachelor on Sunday night's episode of Date My Family. 
In case you missed, the bachelor was controlling and wanted the potential girlfriend to do things his way. Emtee took to Instagram sharing a clip from the episode in which the bachelor told Ntombi that she should obey his commands for him to love her.
"Dis sh*t pisses me off…I don't like this dude," the rapper who recently got engaged said.

Dis shit pisses me off ??. Ion like dis dude. Ey comment with a ??ladies

A post shared by eMTee De Hustla (@emteethehustla) on Dec 11, 2018 at 12:07am PST