Celeb News
Local
'I Don't Mind People Focusing On My Sexy Side,' Says Nadia Nakai
'I Don't Mind People Focusing On My Sexy Side,' Says Nadia Nakai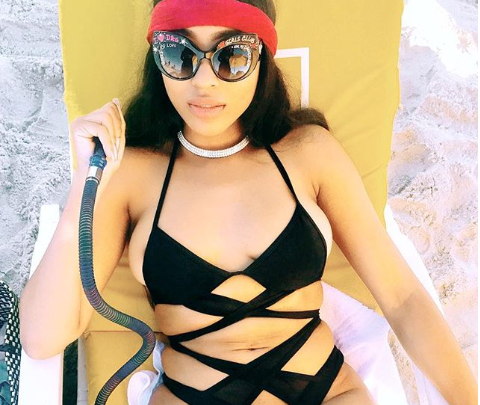 'I Don't Mind People Focusing On My Sexy Side,' Says Nadia Nakai! Nadia Nakai is one of the hottest women not only in rap music but entertainment industry as a whole. The rapper loves showing off her bod in stylish and racy clothes.
In a recent interview, Nadia shared that she doesn't mind that "sexy" is the first adjective that comes to people's minds when her name comes up.
"I like the sexy side… I don't mind them focusing on that" begins Nadia, before adding "I'm a person that is in touch with my femininity and my sexuality. I'm very comfortable in my skin and I'm not afraid to show it," she said.

On whether she's worried about receiving backlash and being judged, Nadia says she doesn't want to be influenced by people who don't know who she is and what she stands for.
"People will always have opinions, you can't please everybody at the end of the day and I know that people will always have some sort of opinion about something and I'm okay with that as long as I'm doing things that make me happy and I'm not changing it because people are saying something."