Celeb News
DJ Zinhle Slams Speculations That She And Nadia Nakai Are Fake Towards Each Other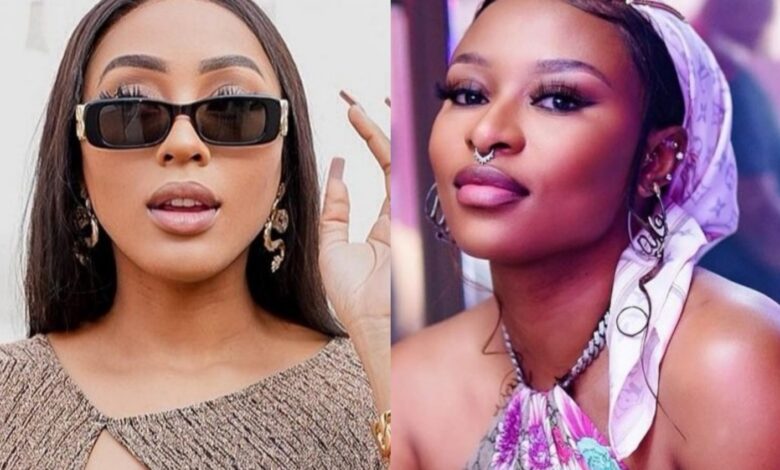 DJ Zinhle Slams Speculations That She And Nadia Nakai Are Fake Towards Each Other. DJ Zinhle and her EX, rapper AKA share a respectful and dare we say friendly coparenting relationship. But it seems critics refuse to see it that way.
A video of Zinhle and AKA's current girlfriend, Nadia Nakai embracing each other in a club recently went viral and some Tweeps thought the two women were faking it. Zinhle responded to the video that showed more affection between herself and Nadia saying that narrative wasn't what critics like to see. She also made it clear that she along with her ex and his new girlfriend are all part of a big, happy family.
"This video is not fun, people prefer hate & bitterness between women for their own entertainment… it's not gonna be us.. our family is good.. sorry to disappoint," Zinhle tweeted.
This comes just a day after Zinhle and AKA held a birthday party for Kairo. In one of the videos that went viral on Twitter, AKA and Zinhle can be seen dancing. Zinhle was once again ridiculed for her attempt at healthy coparenting with her ex. The DJ however got support and applause from some of her industry peers including actor Sello Maake who tweeted, "South Africans are really sad, @DJZinhle is doing what many of us wished and longed for most of our lives. For our babymamas to be matured enough & put aside our differences as parents and allow us access to our children! Zinhle, women should learn from you. You have my respect!"
In response, Zinhle made it clear it was all about what her kids would think not social media. "It's gonna take time to unlearn old habits, change is uncomfortable but necessary. I can only be accountable to my kids, not Twitter," she tweeted.
Anele Mdoda also chimed in in her defense tweeting, "The same people that dared to opine on Zinhle and Aka and how they choose to raise their daughter in an environment filled with love and no anxiety causing tension are the same ones that preach mental health and throw around buzz words like heal."