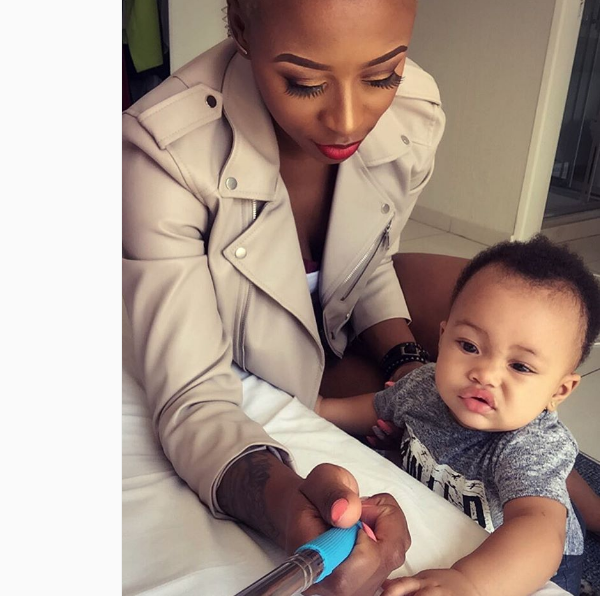 DJ Zinhle will be celebrating her first Mothers Day this year, she took to her blog to share her excitement and what the day means to her. Kairo's mom has her mom to thank for being a wonderful mother herself. DJ Zinhle shares lessons from her mother.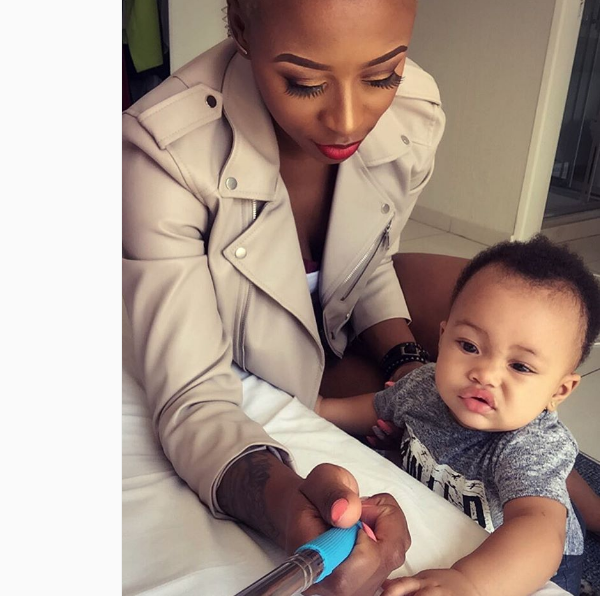 The mommy of one shared her mother's lessons on her blog and how that has helped her be the woman she is today. "She is the one who taught me everything I know about being a woman, a grounded and hard working woman. I work hard because that is what I watched my mother do. She was a teacher who instilled in me the discipline to work hard and not to expect anything from anyone. She taught me that the person responsible for me is myself," she wrote.
Kairo's mom says her mother does not like anything to be half done and she taught her to always see something through once I started it. "I had certain house chores that were allocated to me and if I did not finish them, I was not allowed to leave the house. I hated it but now I treasure the lessons. I see things to the finish line."
DJ Zinhle shares how much her mom is proud of her now, a feeling she now understands because she's now a mother herself.
On a lighter note DJ Zinhle's mom encouraged not to take everything seriously. "I am lucky to have been raised by her. She also taught me to laugh at myself and that has been a great lesson for when things really got tough."