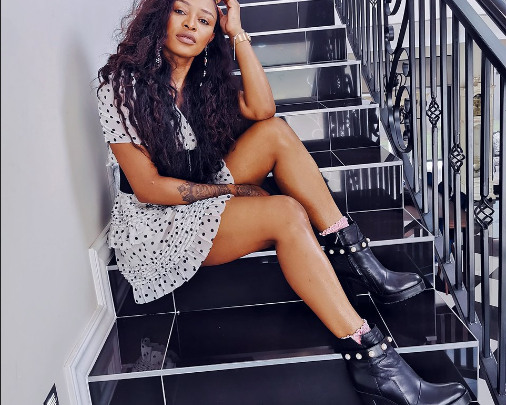 DJ Zinhle Serves Cold Clap Back At Twitter Troll!DJ Zinhle is one of the most calm celebrities on social media even her cold clapbacks are chilled but still powerful.
After sharing that her mother is always on the phone. A troll on black twitter came back with old tired question about why Zinhle posts more of AKA's mom than her own. In response, Zinhle served a cold clapback putting the troll in their place. "Ungenaphi wena? Who is "we"? Who are you representing mami?," Zinhle responded.

Zinhle's fans didn't waste time calling out the troll saying she does post her mother on Instagram.
UNGENAPHI???? pic.twitter.com/nKLb9vGRk8

— Xoliesammy (@XOLILE37341675) April 10, 2019
— BT? (a girlfriend) (@RemmogoP) April 10, 2019
— BT? (a girlfriend) (@RemmogoP) April 10, 2019