Celeb News
DJ Zinhle Fires Back At Her Critics After Celebrating Both Her Baby Daddies On Father's Day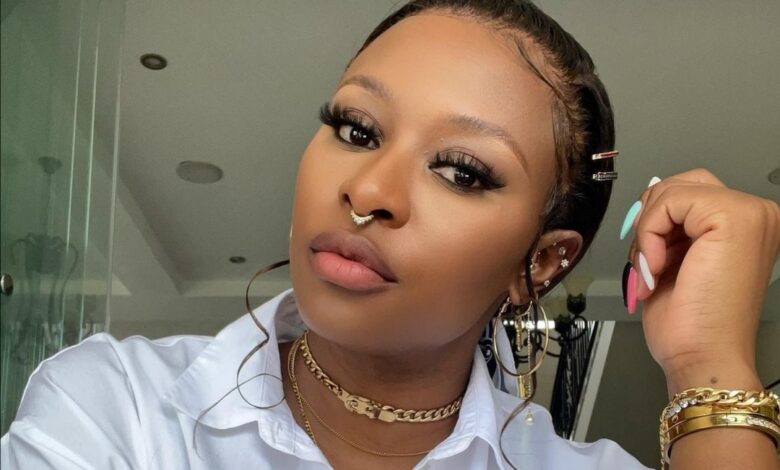 DJ Zinhle Fires Back At Her Critics After Celebrating Both Her Baby Daddies On Father's Day. DJ and entrepreneur Zinhle Jiyane is no stranger to being on the receiving end of criticism on social media and having her life scrutinized publicly.
The latest topic on twitter around the DJ comes following Father's Day weekend. Zinhle took to social media to celebrate both her baby daddies, AKA and Bongani who is also her current partner. You'd think tweeps would applaud the star and her ex for their mature co-parenting relationship after their public breakups. Critics on twitter however felt her shoutout to her first baby daddy, AKA whom she shares daughter Kairo with, was uncalled for and apparently disrespectful to her current boyfriend.
Zinhle first ignored her critics but after three days of trending, the DJ went on a rant firing back and sharing some advise to her fans who were defending her.
"3 days of y'all discussing my life. Ay ni-dedicated! Add dedication to your CVs…", Zinhle tweeted. After one tweep told the mom of two to stop tweeting her personal life, Zinhle fired back saying, "No actually I'll do whatever I like. It's your choice to talk about me boo. I actually don't care. Do you! Talk about me for another week. The question is, who's talking about you?"
She went on to put a disclaimer about her two baby daddies and Father's Day saying, "To those who are defending me, please REST now!!! It's really okay… Whatever happens I'll still have two baby daddies, so basically there's no point! …Also save some points for next year when I post them again…"