Local
DJ Black Coffee Mugged At Gunpoint Day Before His Wedding
DJ Black Coffee mugged at gunpoint day before his wedding. Black Coffee took to twitter to share the horrifying moment when a random man approached him at a garage and demanded his watch…at gunpoint.
"A random guy demanded I opened the window at the Garage,smashed it with a hammer,pointed a gun demanded I gave him my watch…," Coffee tweeted along with photos of his sport car which was smashed during the scary moment.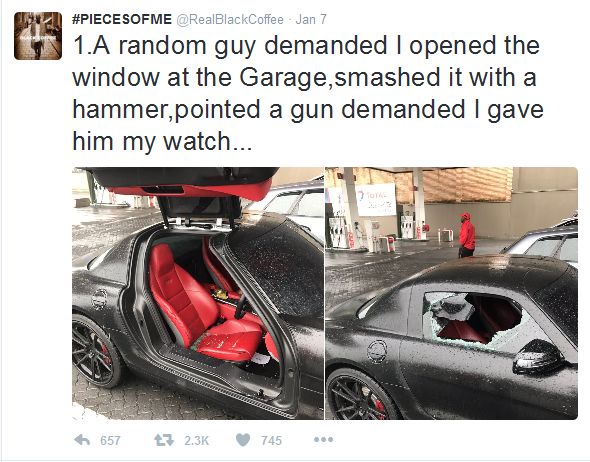 Fortunately, Black Coffee was unharmed and he managed to get the number plate of the robber's car which he said he'd post along with a video footage. Thank goodness he's well.
2.White Polo Vivo…..Video footage and number plate will be posted soon….Thank God I'm ok🙏🏿🙏🏿🙏🏿🙏🏿🙏🏿

— #PIECESOFME (@RealBlackCoffee) January 7, 2017