Celeb News
Did Thuli Phongolo Just Jokingly Confirm Dating DJ Maphorisa?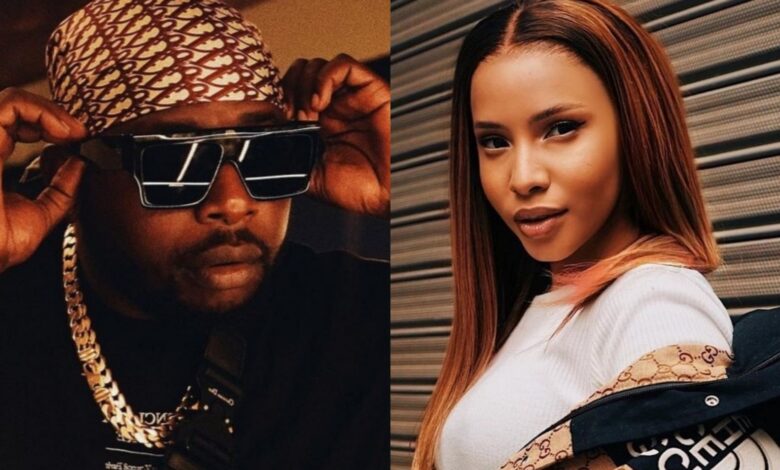 Did Thuli Phongolo Just Jokingly Confirm Dating DJ Maphorisa? For almost a year now there has been speculations on whether actress turned DJ Thuli Phongolo and producer and DJ Maphorisa are in a relationship. From videos of the two looking cosy and smitten that went viral to their interactions on social media, it's easy to see why the dating rumors won't stop.
Adding fire to the fuel, Thuli and Maphorisa's recent exchange on twitter had tweeps excited over the two possibly being together. This came after Maphorisa tweeted his impressive accolades after reaching an impressive 124 million plays on a streaming platform.
"I'm Maphorisa, I'm Madumane, I own two record labels, I'm a dj, I'm n artist, I Rap whn i want to, I sing 4 girls, I write songs 4 people, I'm a genius in my world, I am a dad, I mentor young artist, I inspire, I drive a gusheshe, I'm a Star, I negotiate, I can really do a lot with these "I"," the award winning DJ bragged. In response Thuli reminded her rumored boyfriend that there was one title he forgot to mention. "Aowa bathong, "I'm a boyfriend"? yona," Thuli asked in response.
Maphorisa responded back confirming he is indeed dating although he did not confirm with who. "Aiiii Ke I'm jolling too," Maphorisa responded to Thuli. These two definitely know how to keep people talking. Whether they are just friends joking around or a couple on the low is a question still to be answered.