Celeb News
Local
Controversial Pastors, Mboro And Bushiri Finally Make Peace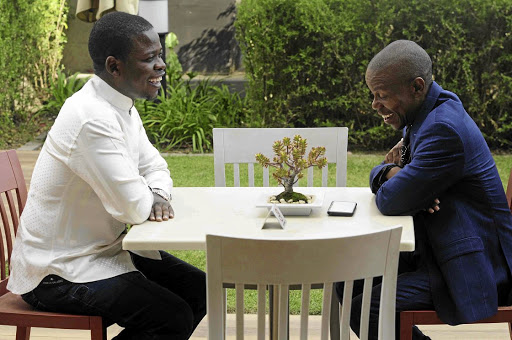 Controversial Pastors, Mboro And Bushiri Finally Make Peace! After a long time of public fights and legal threats and countless accusations, Malawian prophet Shepherd Bushiri and Pastor Mboro have buried their hatchet.

"I feel it's a great achievement and honor to the body of Christ. It is the way things must always be. Men of God must reconcile and serve God in unity. We serve the same God. It will be that of mutual understanding and love as God taught us love, Bushiri confirmed."
Bushiri went on to add that he didn't hate Mboro and had fired his disciple who made up the rumor that Mboro claimed to have gone to heaven to meet God.
"Personally, I have never hated him. I have always respected him and his calling. People who fight men of God are not supposed to be tolerated by other men of God, no matter how close they can be to any man of God. They must be fired from any responsibility as soon as possible.
"I suffer the same mischief from other people and I know how painful it is to be lied to. There was one guy who would do some work for the ministry, but when we learnt he was among those fighting prophet Mboro, we fired him," he said.
Mboro admitted he had concluded that Bushiri was instructing people to say those things but he now believes he had nothing to do with it after their meeting.
"We are servants of God and we serve one God, and fighting among ourselves is not necessary. I will be with him in all the storms that he is facing as part of #Mboro50," Mboro said.
<