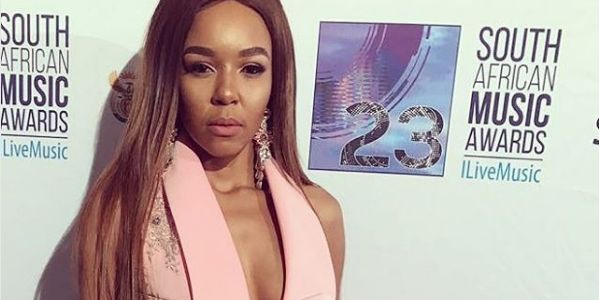 Cici Shows Her Scars From Being Assaulted By Arthur Mafokate! Singer Cici has bravely broken her silence after being brutally assaulted by boyfriend Arthur Mafokate last week. Cici took to Instagram sharing a heartbreaking photo of just how much Arthur physically hurt her.
Cici shared a photo after having a pelvic replacement operation. She captioned the photo, "Pelvic replacement op #Breakthesilence." See the photo below.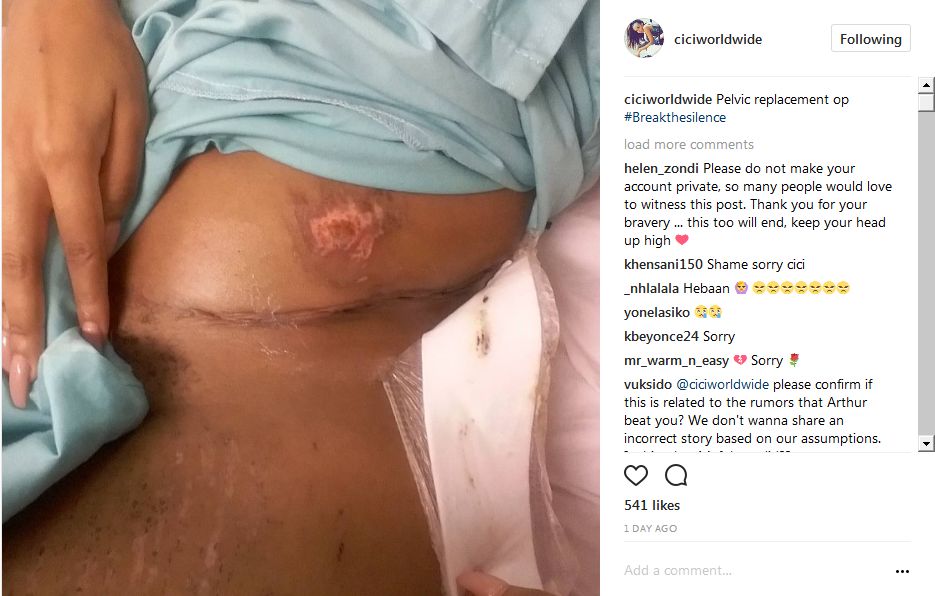 The assault came to light after Cici reported Arthur to the police which led to his arrest on assault charges. Meanwhile during the week, Arthur had posted a loved up photo with Cici.