Celeb News
Celebrating the Success that is GOMORA founded Sneaker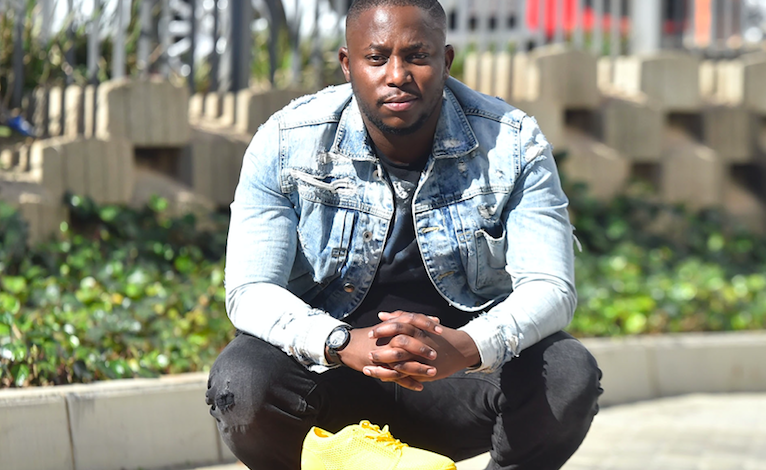 Having grown the innovative business idea that is the Bathu sneaker brand to incredible heights, accountant turned CEO, Theo Baloyi is ready to take his business to the next level as he gears up to employ and empower 100 young people.
If there's one person who knows the importance of job creation for the youth, it's Theo as he had to work hard to make ends meet during his student days.
"When I moved to Johannesburg in 2009, I did not have a place to stay, I was forced to live with my uncle in Alexandra because my parents didn't have enough money to fund my student accommodation fees. I used to knock door to door in Alexandra selling perfume just so I could eat and sustain myself."
Keeping this memory in mind, Theo hopes to be that empowering platform for the youth as he aims to provide them with the opportunity of employment at his new Tshwane factory.
In addition to this, he plans to create more jobs by opening up a further 7 stores in addition to the five already functioning ones he has now. Baloyi also wants the brand to start competing more in the innovation space by introducing and opening up a sneaker playroom where customers will be able to personalize their very own sneakers.
Image Source: Veli Nhlapo, Sowetan Live
With so many ambitious goals set out by Baloyi, it is safe to say, the brand has come a long way since its inception back in Alex around 2016. Today the entrepreneur is making well over R18 million from selling his unique sneakers. Theo Baloyi's great success is certainly a true testament of how far hard work and determination can take you.
"I will change lives by creating employment and telling my story."
Image Source: Itumeleng English/African News Agency (ANA) / Bathu