Celeb News
Local
Cassper Makes It Clear AKA Won't Perform At #FillUpFNBStadium: Twitter Reacts In Memes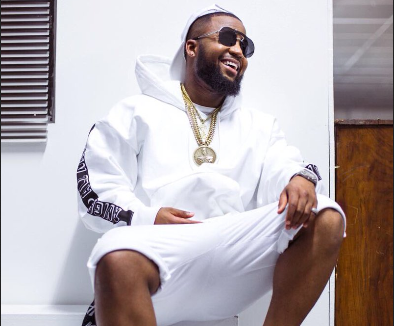 Cassper Makes It Clear AKA Won't Perform At #FillUpFNBStadium: Twitter Reacts In Memes! Cassper has been announcing acots that will perform at the Fill Up FNB Stadium concert on the second of December.

After AKA egged to be put on the lineup, Cassper took to twitter to clarify that it was never going to happen. The only way AKA can be part of the experience is attending the concert.
Wena #JustBuyATicketBroer cause #PerformancesAreCoveredBroer wabon?

— #FillUpFnbStadium (@CassperNyovest) November 14, 2017
After Cassper's tweet confirming that the perfomances were covered, black twitter had a field day with the hashtag, '#performancesarecoveredbroer'. Check out some of the funniest ones below.
AKA's dream was to perform with his Auto-tune infront of 75000 ppl but then #PerformancesAreCoveredBroer!!! 😂😂😂 pic.twitter.com/kG2OqhIIMD

— #FillUpFnbStadium (@Ofentse127) November 14, 2017
AKA: I wanna do #FillUpFnbStadium with Tsibip

Cassper: #PerformancesAreCoveredBroer pic.twitter.com/Y52xwPhAGb

— HlehDlamini (@Hlengiw09692043) November 14, 2017
@CassperNyovest be like #PerformancesAreCoveredBroer pic.twitter.com/ukXQNVMET9

— Call Me Tony🙏 (@EtonTheSecond) November 14, 2017
When you wanna perform at #FillFnbStadium but #PerformancesAreCoveredBroer pic.twitter.com/wGhf9pM2ra

— Part-Time Snitch (@TheGuy_Max) November 14, 2017
#PerformancesAreCoveredBroer so #JustBuyATickectBroer you might spot your favorite rapper in the crowd 😂😂😂😂😂😂😂😂😂 pic.twitter.com/igRVj6ZnVl

— BANDILE MADESI (@ka_madesi) November 14, 2017
Who this 👉🏽 #PerformancesAreCoveredBroer for? pic.twitter.com/K1Yo0xwZgw

— #FillUpFNBStadium (@AirMeeHle) November 14, 2017
@akaworldwide #PerformancesAreCoveredBroer pic.twitter.com/wPL4Ez0NgI

— @Capital_Bee (@king_B2) November 14, 2017
@akaworldwide be like 👇 after being told #PerformancesAreCoveredBroer.. #JustBuyATicketBroer pic.twitter.com/25MKs7dVpb

— T W I S T A R (@Twistar_SA) November 15, 2017