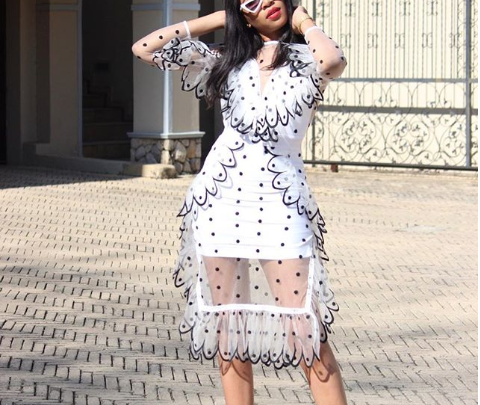 B*tch Stole My Look! Pearl Modiadie Vs Blue Mbombo: Who Wore It Best?! We love it when celebs slay in an outfit previously won by another celeb. Sometimes it doesn't mean the dress is stunning, it just means they are just like, they make bad outfit decisions sometimes.

We're not sure how we feel about this dress we recently spotted Blue Mbombo and Pearl Modiadie in. But what we know is someone wore it better.
Here's Blue Mbombo in the white version of the dress
Here's Pearl Modiadie in the black version of the dress
Side by side, who do you think slayed this look?! We love how the dress sits on Blue Mbombo.