B*tch Stole My Look! Mihlali Vs Nonku Williams: Who Wore It Better? We're currently in the middle of winter but the girls are outside, living their best lives and in style too.
We recently spotted influencer and YouTuber Mihlali Ndamase and reality star Nonku Williams in a similar outfit from local designer, Malondie and you know we had to bring it here to ask which take on the hot look you'd rock yourself.
Here's Mihlali in the skirt version of the two piece look whilst on a night out with friends. Mihlali opted for a glamorous take on the look
Here's Nonku Williams in the pants version of the two piece. The reality star wore hers on a day out with friends. She paired hers with a red bag and shoes.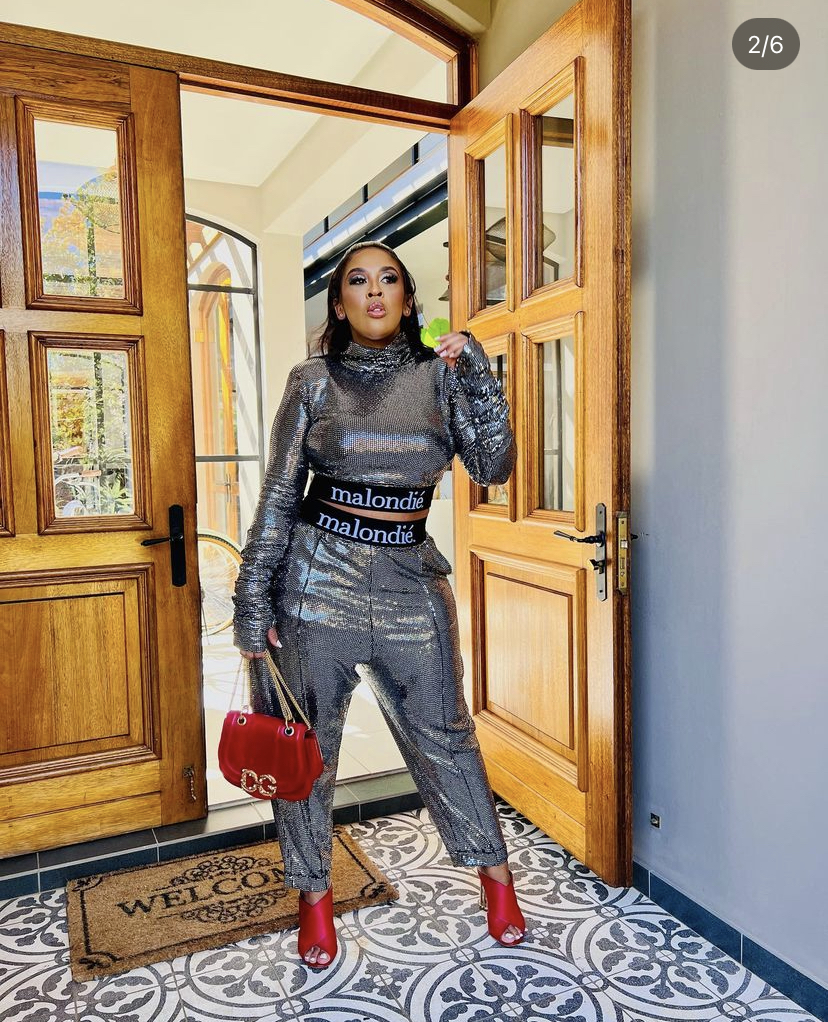 Whilst both ladies look great, you know we have to ask, side by side, which take on this look would you rock or prefer?