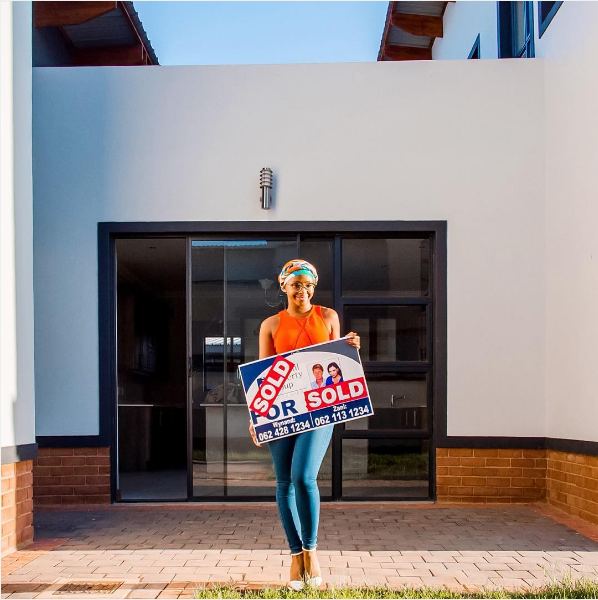 Boity is out here making us feel bad for our life decisions. Last year Boity bought herself a Merc AMG for her 25th birthday and what does a girl do to top that off on her next birthday? Boity buys herself a house for her 26th birthday!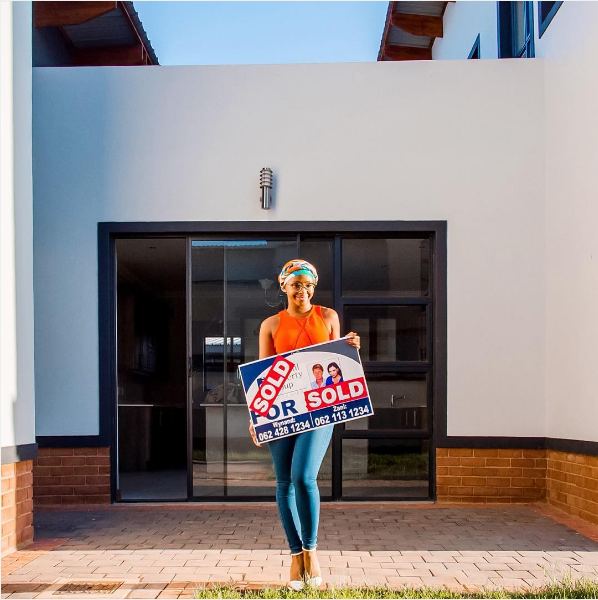 It's sold and it's all Miss Thulos! Boity took to Instagram to share her excitement over her new purchase. "This wasn't a part of the plan but here I am, able to gift myself with a house at the age of 26. I am in complete AWE. To God Be The Glory. Always and Forever," she shared.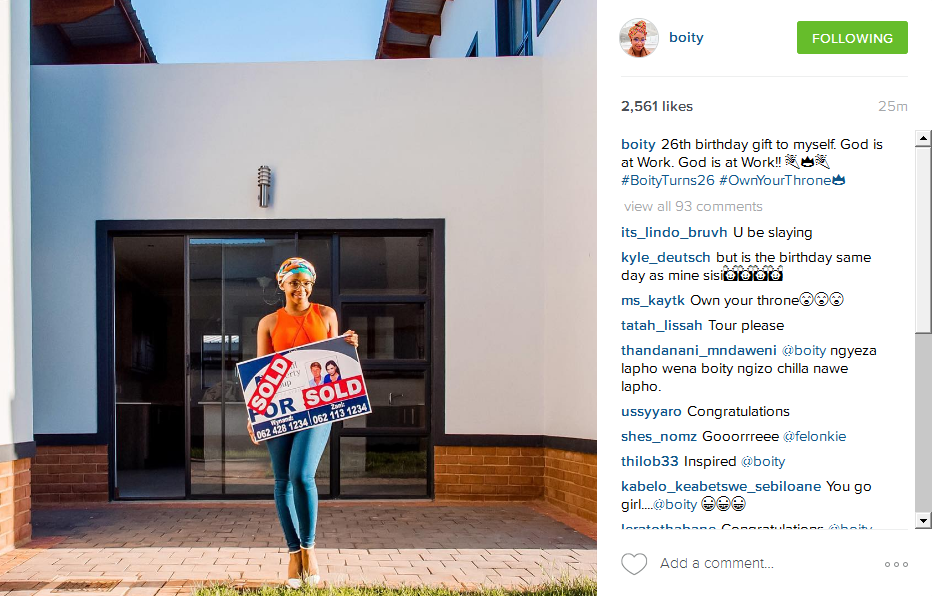 Boity is owning her throne! She's proving she can do it all by herself without help from some rapper. Congrats Boity as we wait for our house warming party invitation.