Celeb News
Boity Breaks Her Silence Following Bujy Assault Drama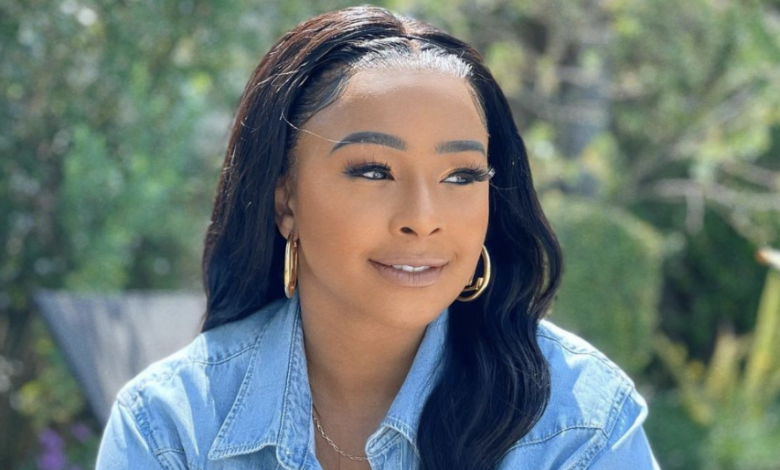 Boity Breaks Her Silence Following Bujy Assault Drama. Boity has had a rough couple of weeks following the altercation between her and former Metro FM presenter Bujy Bikwa that turned very ugly. A few weeks ago, Boity was all over the headlines following reports of Bujy hitting the rapper with a bottle to the face. Social media users and fellow celebrities all rallied behind Boity to support her after the GBV incident.
Following the incident, Boity laid a charge of assault with intent to do grievous bodily harm at the Midrand police station after sustaining open wounds on her lip and eye. A photo of Boity being escorted out of the hotel whilst covered in blood began to circulate on social media which infuriated the masses even more.
The media also happen to attain an audio clip of the altercation where Bujy can be heard saying that Boity's ancestors are fake and everyone will know him after he f*ck's her up. Social media users are livid by Bujy's actions and called out for the police to do more to prosecute the Tv personality.
The former Metro FM presenter was arrested and spent the weekend in jail and was released on Wednesday on R2000 bail. The Cula Sibone presenter was also given strict orders to follow which include staying away from Boity and not contact any of the witnesses who were present on the night.
The rapper released a statement on her social media confirming the incident, claiming that she would do everything in her partner to bring the culprit to justice.
"It is with deep sadness to state that I was indeed an unfortunate victim of a vicious physical assault and I have since opened a case against the culprit., which I am following with keen interest. I do not wish to comment on the matter any further (at this time). I respectfully request some space as I try to find a way to heal both physically and emotionally from this traumatic experience," she wrote.
It's been a few weeks since the incident occurred and the rapper seems to be in a good place again. Taking to social media, Boity gave her fans an update on how she has been doing since the assault incident and we are glad she is in good spirits. The BT Signature CEO thanked her fans for all the love and support that they have given her during the tough time. Boity also shared that she is feeling at her best again and is ready to take on the world once again.
"Thank you to everyone that has sent me love, support and kept me in their prayers. It means the absolute world to me. I'm doing really well and feeling better than ever." she wrote.
Although the two have neither denied or confirmed the claims, social media users have been speculating that the two are definitely an item. Taking to Instagram, Boity shared pictures from her getaway trip with Anton in Cape Town to celebrate his birthday.
Boity recentlt took some much need down time with her rumoured boyfriend Anton Jeftha where they enjoyed some quality time and fun in the sun to celebrate his birthday. The pair did fun activities together including bungee jumping, helicopter rides and so much more. The rapper even had a cute black and gold set up made for the actor which even had the initials of his name in bright lights.