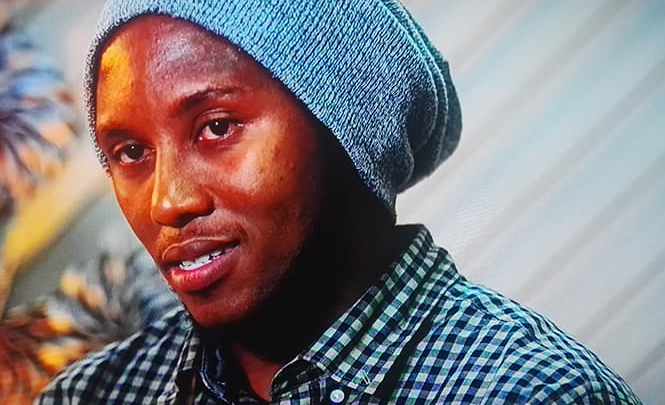 Black Twitter Reacts To UyangthandaNa's Bachelor's WhatsApp That Deletes Messages! There's never a dull episode on these local TV reality shows and we love it.
Whilst the bachelor and the crushee turned out to be a perfect match and the crushee making it clear that she wants marriage not dating, something else caught our attention.
The crusher, Mbuso claims his WhatsApp automatically deletes messages. This did not leave black twitter only shook but asking Mbuso to put them on to this updated version of WhatsApp. Check out some hilarious reaction, in memes below.
Me I want Mbuso's version of Whatsapp mafwethu #Uyangthandana pic.twitter.com/2kzOSNHPEz

— Cebile Hamashe (@CebileZungu) March 7, 2018
Mbuso's phone is automatically deleting WhatsApp messages everyday #UyangthandaNa whatsapp version 2030 pic.twitter.com/AiLsw102GW

— I'm an African (@im_jefrey) March 7, 2018
Whats'App automatically deletes messages on its own#Uyangthandana#BalanceMeHere pic.twitter.com/6RWUReeAtM

— 👌K👌A👌Y-👌Dee👌 (@NoqaKhanya) March 7, 2018
Can someone show me whatsapp Auto Delete Settings #Uyangthandana pic.twitter.com/SJQqUZurkK

— Molefe.Tlhapi (@MolefeTlhapi) March 7, 2018
Am I the only one checking on WHATSAPP settings which options that delete messages automatically #Uyangthandana pic.twitter.com/VV42F7DUUn

— #StopTheAbuse (@SizweSalt) March 7, 2018
Sicela lama settings to automatically delete whatsapp messages#Uyangthandana pic.twitter.com/hGQP40s3P4

— Busi Sim (@busi_ju) March 7, 2018
Can someone help us with the settings of WhatsApp that automatically delete messages 👏🏽#UyangthandaNa pic.twitter.com/UW39U6UPUB

— Kosi (@Kosi31991768) March 7, 2018
Whatsapp that randomly deletes amaMessages😷I need it too😹#Uyangthandana pic.twitter.com/JNf5D5GseW

— Butterfly👑💖 (@LiswarKhathi) March 7, 2018
#UyangthandaNa Mandem has WhatsApp XL equipped with a self deleting feature. Another engineering designed for Men, by Men. pic.twitter.com/Cu2ggEJXnT

— StoneColdSwixzSaucin (@AthiBakana21) March 7, 2018
This guys whatsapp 😰😰😰😰👑👑#Uyangthandana pic.twitter.com/8Ce5cfrRKj

— ROLEX👑 (@SandileShaban12) March 8, 2018