Black Twitter Reacts To Video Of EFF's Floyd Shivambu Attacking A Journalist
Black Twitter Reacts To Video Of EFF's Floyd Shivambu Attacking A Journalist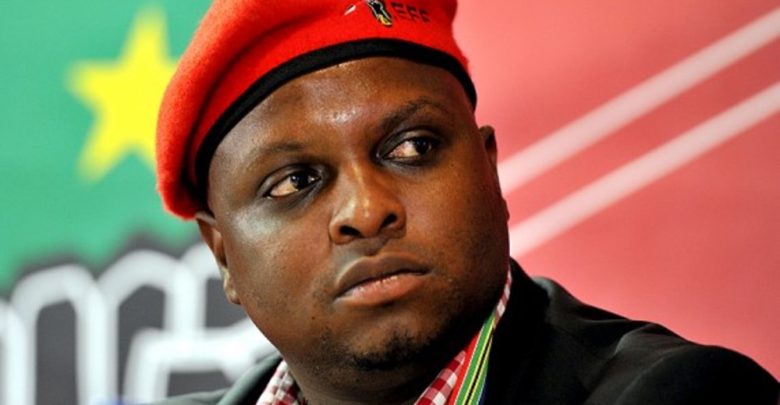 Black Twitter Reacts To Video Of EFF's Floyd Shivambu Attacking A Journalist! A video of EFF's Vice President Floyd Chivambu attacking a journalist outside of Parliament has surfaced on social media and it seems black twitter has mixed feelings about it.
Here's the video.
WATCH: @FloydShivambu with two unknown men attacking a journalist in Cape Town pic.twitter.com/VYXuLSm9zB

— Matuba Mahlatjie (@MahlatjieMatuba) March 20, 2018
Whilst Chivambu has since released a statement apologizing for his behavior. Other social media users still want answers on what the journalist did or say to get attacked whilst others are attacking Chivambu and his party.
[Must Read] EFF DP #FloydShivambu @FloydShivambu Statement of Apology on the Scuffle with @News24 Journalist pic.twitter.com/fEtFHiY4bA

— #RegisterToVoteEFF (@MbuyiseniNdlozi) March 20, 2018
Here are some of the reactions from black twitter.
Floyd touches a white boy …they scream Assault.
A boer kill an innocent kid, they scream it was a Mistake mxm #FloydShivambu

— Shaun James (@_ShaunJnr) March 20, 2018
What EFF's Floyd Shivambu did by manhandling a journalist was totally unacceptable and wrong.#FloydShivambu

— Nkateko Lubisi (@LubisiNkateko) March 20, 2018
Where is the rest of the Video?
Where did it start?
What had that man done prior to being manhandled? #FloydShivambu

— I am a wife (@ANhlangeni) March 20, 2018
How does a journalist get attacked IN FREAKIN PARLIAMENT by a member of parliament? @adrian_DK should press charges against @FloydShivambu and lay a complaint with the presiding officers. This is unacceptable. It's not the first time #FloydShivambu is hostile towards a journalist

— IZWELETHU 😭✊🇿🇦 (@miss_andisa) March 20, 2018
I personally have witnessed more EFF members being attacked and some being hospitalized on the same parliament and no one bated an eye and neither did @eNCA run that for the whole day like breaking news #FloydShivambu

— EFF – Superior Logic✊🏾 (@EFFexplained) March 20, 2018
#FloydShivambu is showing y'all how to expropriate land without compensation. pic.twitter.com/qw7FGuCAGc

— SiphiweSelbyMofokeng (@siphiwe_603A) March 20, 2018
The behavior of the #EFF and it's leadership should not surprised us anymore.😏😏#FloydShivambu pic.twitter.com/egi3DanAKV

— Ricardo Mackenzie (@ricardomackenzi) March 20, 2018
Disgraceful hypocrisy from the "fighters". Apparantly it's ok to choke people now. Some say "there are no bruises, it can't be assault". When a man slaps his wife and she later reports it, must police ask why there is no bruise ?? Don't be stupid #FloydShivambu pic.twitter.com/ARb9oKKTF0

— Alex (@Alex_jh__) March 20, 2018