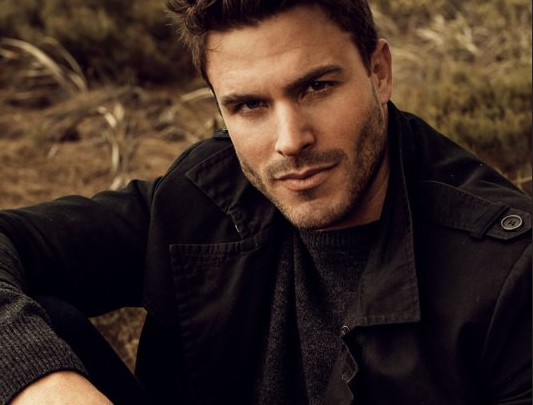 Black Twitter Reacts To The First Bachelor SA Being White! The first Bachelor for the SA version of the hit reality show has been announced.

It's Lee Thompson, a 'fitness expert' and 'international model' who also happens to be white. Black twitter is not impressed to say the least. Not with Thompson a person but the idea of casting a white man especially the first season when the larger demographic is black people.
Some tweeps argued that since it's an MNet show, they have a target market which happens to be white. Maybe Mzansi Magic should come with it's own version of The Bachelor?!
Here's how black twitter reacted to the Bachelor being revealed.
But 68% of the population in SA is black and they've chosen a (good looking) white guy?

When are we going to make tv that represents and embraces our entire country and different cultures?

Disappointed with #TheBachelorSA – we missed the opportunity to make it a proper 🇿🇦 show https://t.co/w2OBgW4Yxi

— Nicolaas vd Walt (@nicolaasvdw_) October 7, 2018
Ladies are complaining why he's white, it would have caused more drama if he was black only to pick a white woman 😂😂😂😂#TheBachelorSA

— ukhanki (@TboozeSA) October 8, 2018
Lee when he has to kiss Nthabiseng after the producers tell him to give at least one black girl a rose #TheBachelorSA pic.twitter.com/HtaS0oOZaZ

— Karlson (@DukeOfPhakalane) October 8, 2018
Black women when Thandi is the first to go home on The Bachelor SA. pic.twitter.com/zNBJTmoqmF

— Bearded Gambino (@HovaXXI) October 8, 2018
The Bachelor SA will make sure a white woman goes home first. Remember this tweet

— AB (@AB_Spice) October 8, 2018
I'm disappointed SA…even in our country the bachelor is white😪😪😪…when are we getting black bachelors…mxm😒 https://t.co/im4IpYQB49

— Lind' OKUHLE🌸 (@mc_tldo) October 9, 2018
I'm a white male, I'll be the first to admit that it is rather strange that our first edition features someone from a minority demographic, @MNet sure this was not predetermined? It was open and fair and the guy just happened to be white??

— Peter (@Petethedes) October 8, 2018
He doesn't look like he dates chocolate girls!

— Stacey (@staceypens) October 8, 2018
And there's only going to be like two black women cast to "fight" alongside a group of white ladies. The first one will be sent home second week & the other one will be kept until family dates just to keep the black crowd watching & off she will go…we all know how this goes 🙄

— Stufuza (@miss_koomalo) October 9, 2018
Me a black girl: pic.twitter.com/CjqpmrXKKf

— Mame-Diara Mbaye (@MameDiaraMbaye) October 8, 2018
But why is he white? 😞

— Megsie (@MegPascoe) October 8, 2018
Mxm couldn't they choose someone suitable for everybody, hay suka😡

— Zozoka1 (@Zozoka1Zoz) October 8, 2018
Can the sisters not waste their time entering for this… cause umjita uyabonakala ubathanda benenwele ezi blonde, amahlo a blue and no curves at all.

— Marikana. We shall never forget! (@RandomActs_CH) October 8, 2018
But this show is not for Darkies. Like they picked a face to would appeal to the target audience of the show. In summary, asingeni ndawo.

— kunzima mtase (@hauntedbyshoes) October 8, 2018
The reason why #RHOJ is doing well is because it reflects the demographics of South Africa.

"What a joke my darling!"

— Gcinumzi (@Gcina108) October 8, 2018