Celeb News
Local
Black Twitter Reacts To Shimza's Response To Knaomi's Breakup Post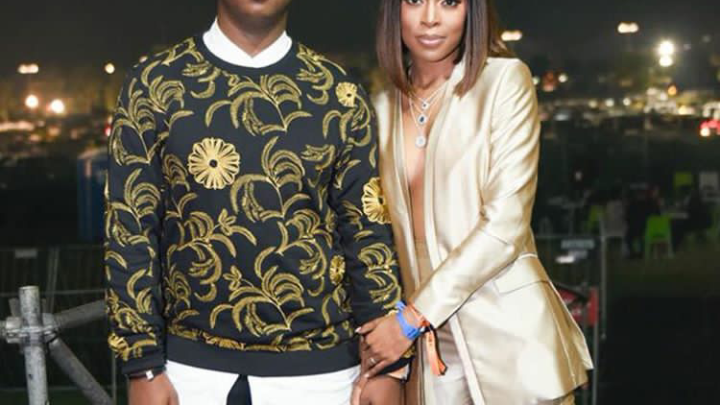 Black Twitter Reacts To Shimza's Response To Knaomi's Breakup Post! Earlier this morning, media personality KNaomi took to Instagram stories airing hers and Shimza's bad breakup up.
In response, Shimza took to his own Instagram stories sharing only a short statement which has left black twitter shook.
"It just didn't work out," Shimza wrote. Ouch, so cold. Check out what black twitter had to say about the cold response to KNaomi pouring out her heart.
KNaomi is going through IT and Shimza just said "it just didn't work out ?‍♂️" men shem ❤

— Tiise (@Tee_McChelsea) October 1, 2018
Shimza is a bit ruthless and sooooo dismissive of her feelings. Shuuuu!

— Yours in Law (@Bokamoso_Almaz) October 1, 2018
Shimza ke fuckboy ?

— Stele7 (@Lesedistele7) October 1, 2018
shimza broke her heart and he's nonchalant about it while she's going through hell over it.

— darwin davies (@eyebrowpapi_) October 1, 2018
Shimza is being an asshole about it like he wasn't begging her to take him back in that email.

— mpumz (@MpumzNgwenya) October 1, 2018
Kanti Shimza is such trash? Arg I'm throwing him away??

— Gedeza (@Pam_Mnyandu) October 1, 2018
Shimza using the classic male manipulative tactic yabo "what about ". What about my ass

— A Global Citizen ? (@Thembeka__) October 1, 2018
Shimza's response pic.twitter.com/kfkvqzEpPm

— zesty (@___zesty) October 1, 2018
"Yours in Music"
He couldn't even remove his Business signature from the email…
Shimza ha foke?

— Sunshine (@NK_47_) October 1, 2018
Yours in Music.. amadoda are something else…

— Sinesipho (@Synesyfe) October 1, 2018
Shimza is a joke

— Mondly (@Mondly_Shezi) October 1, 2018
Imagine being dribbled by Shimza with that baby face?? Kubi? pic.twitter.com/ojWm9JdgQx

— Kho-Kho? (@Iam_Onikwa) October 1, 2018