Local
Black Twitter Reacts To Rasta's Impressive King Zwelithini's Painting!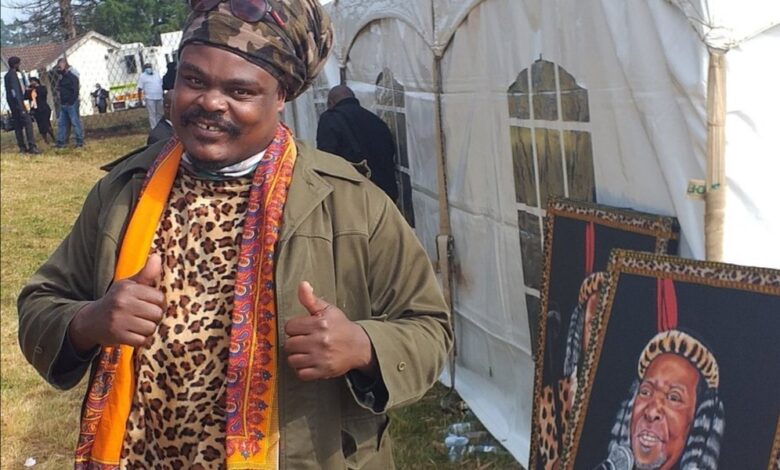 Black Twitter Reacts To Rasta's Impressive King Zwelithini's Painting! Over the past couple of years, Lebani Sirenje popularly known as Rasta has become infamous for his painting on icons and celebs who pass in Mzansi. In most cases, people have been often left wondering who is on the portrait as it sometimes looks like a different person to whoever he intended on painting.
When the news of Zulu King Goodwill Zwelithini's passing broke, black twitter had one request, to have Rasta not attempt to paint him. Black twitter begged him and some made harmless threats in an attempt to stop him but we all know that was never going to happen. Rasta went ahead and did a portrait of King Zwelithini and according to twitter standards, he nailed it this time around.
Rasta made it to KZN to pay his respects. He spoke to reporters and revealed that he was scared to go to KZN because of the threats made to him on social media but was brave enough to do what he loves and honor the King.
"People were threatening me in a way that I was scared to come to KZN but I managed to say 'this is what I do, this is what I love, this is how I celebrate the legends who have passed on so I was brave enough to come here," Rasta said explaining that growing up in Zimbabwe he learned about King Zwelithini in school. "So for me history is still on with the King and it's very significant for me as an African," he added.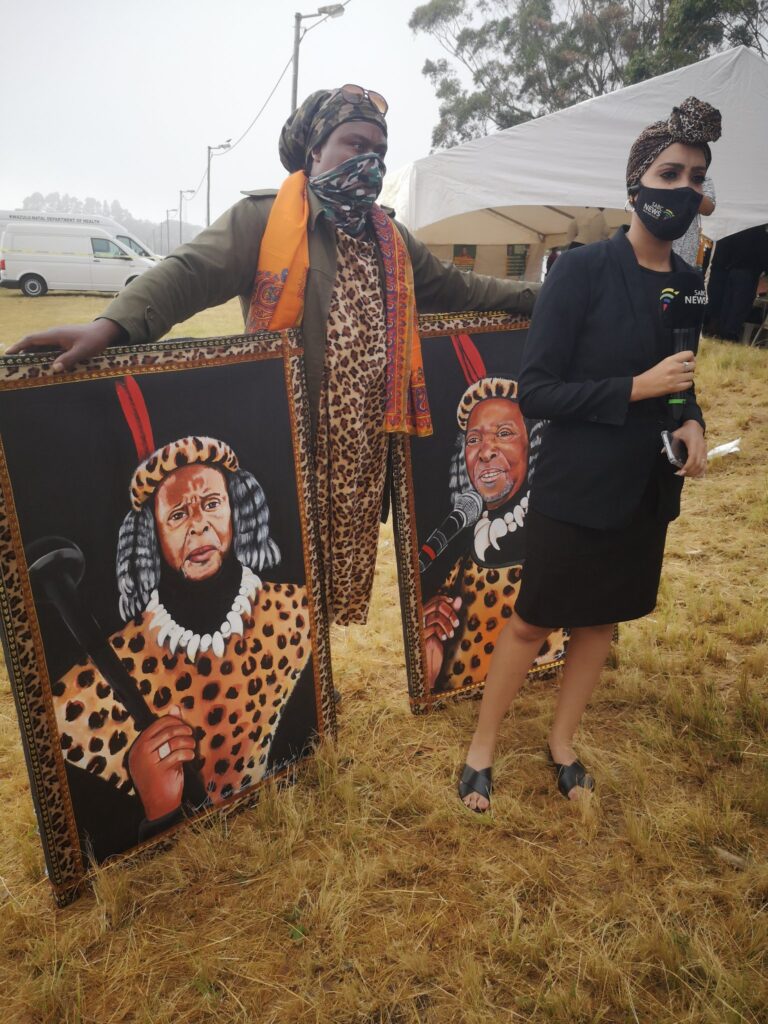 Check out some of the reactions from black twitter below.